Have you ever wondered how to start a business without a bigger concern? Many people would agree that running a business isn't an easy thing. They would rather choose to have a lower-stress job. Although having a business can certainly affect your life, it shouldn't necessarily be difficult. Like anything else, this process can be done step by step.
When you plan things, there is less chance that certain problems will appear. Therefore, once you decide to start a business, be ready to plan every little detail in order to avoid some risks that can cost you a lot later.
If you want to achieve something which is deeply seated in your heart, you need to get rid of fear. Fear kills creativity, so as long as you are afraid to start a business, you won't do it. However, you should perceive this mental stage as something normal. All people who plan to start a business are afraid of unknown things, such as whether they will be liquid enough to pay workers, cover costs, etc.
We are here to help you start a business without big worries. Check out our guide!
Choose a Business Name
The first step is to choose a business name that can help you build your brand. To find the most appropriate name, you need to know who your target audience is. Who are the people who will buy your product or service? Depending on the answer, you can determine whether your name should be short or long, creative or simple. So make a list of interesting names and try to make a decision which one is good.
Before choosing a business name, also make sure the name isn't used by another business. Search Google and social media to determine if your potential name is free to use.
Write a Business Plan
When starting a new business, you, as an entrepreneur, have to write a business plan. This document will help you develop a deep understanding of what will take your business to succeed. But there are other benefits of writing this document. It can help you to get a business loan, raise equity funding, define a product or service, and clarify your business ideas.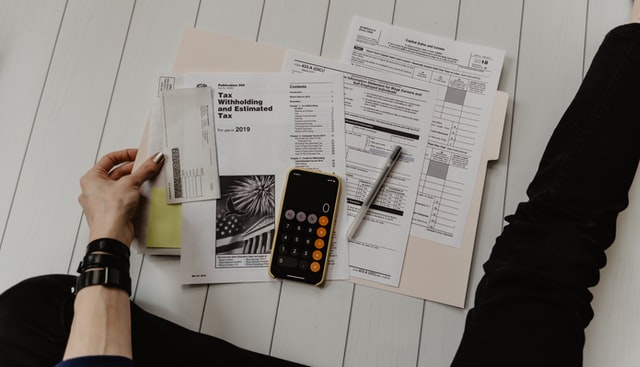 So your business plan should include:
Business name
Business structure
Mission and vision of your business
Marketing, sales, operations, and finance
Information about product or service
To conclude, a business plan is a blueprint that tells you how to accomplish your goals in the future.
Find a Business Location
Once you put all the important information about your product in your business plan, you are ready to find the right place for your business. Choose your business location according to the type of your product. For instance, if you sell t-shits, you will need a small place, a desk, and a laptop. On the other hand, if you are planning a large production, you will need a much bigger place.
Build Your Team
Every successful entrepreneur should have a team of skillful people to help him or her to achieve certain business goals. You can't be successful in business alone. The main components of your business strategy are marketing, sales, operations, and finance. Therefore, you will need people who are able to create a logo, website, marketing strategy, shipping strategy, etc. So you need to have these people by your side.
All mentioned things can raise your costs, so consider hiring freelancers from other countries to lower your costs.
Launch Your Business
You are ready to launch your business. This strategy is a solid foundation to support you on this road to success. Now you can focus more energy on marketing activities such as using social networks and paid ads to promote your product. If you provide a service, maybe you should offer some discounts in the form of trial periods for the service.