Are you a college student who is looking for the best part-time jobs? We will list the best part-jobs that you can do while you are studying. If you are planning to live in a dorm, here are some tips on how to get along with your college roommates.
Unless you belong to the lucky group of college students whose parents can cover all their expenses of studying, you will find yourself needing a job. Every student goes to college with a certain amount of money. As time goes by, they slowly realize they need some extra money.
Thankfully, there are part-time jobs that allow you to work and earn some cash, but at the same time, leave you enough time for studying and attending classes. These jobs have flexible schedules, and usually, you can determine how much and when do you want to work.
Here are the best part-time jobs for students:
1. Dog Walker/Pet Sitter/Animal Caretaker
This job is a great choice if you like animals. Many families or individuals don't have enough time to walk their dogs regularly. So, this is a great part-time job opportunity because you will hang out with dogs, and earn some money at the same time.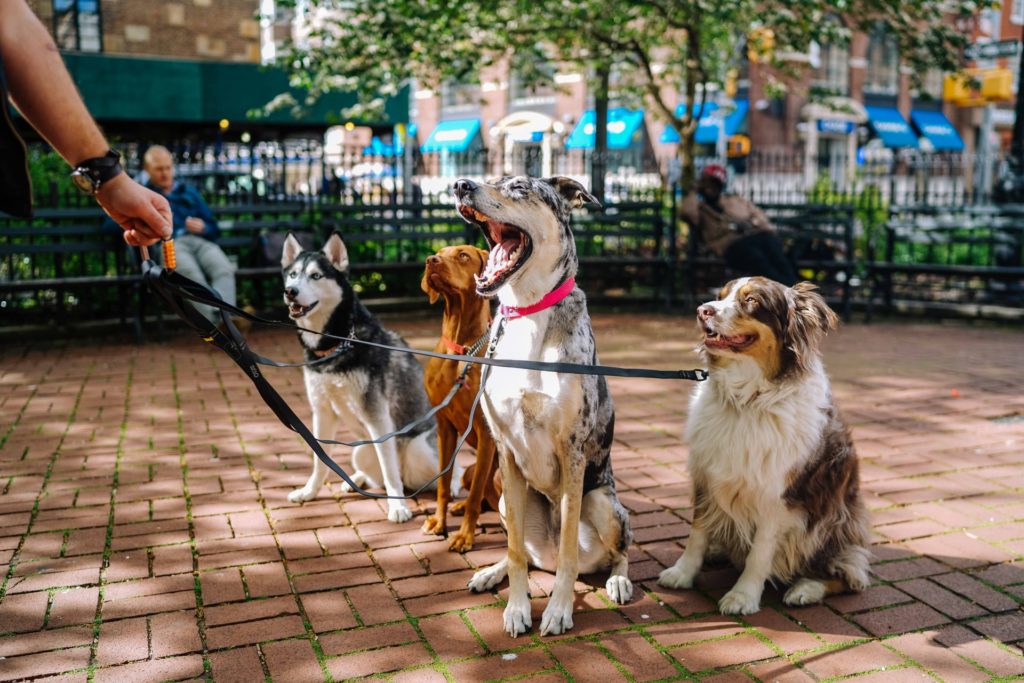 If you haven't heard about it yet, there is a job called pet sitter. It is pretty much the same as a babysitter, but you are taking care of pets while the owners are absent. Usually, you are taking care of the pets at their own home. So, they feel comfortable in the safety of their own home, and, this way, they won't be so affected when their owner is not there. The great thing about this is that you can still study at the same time. Just bring your books or your laptop and you are good to go.
2. Babysitter/Nanny/Daycare Center Worker
In relation to the previous job, as a babysitter, you can take care of the kids while their parents are absent. If you are good with kids, agree to work mostly at night or on weekends, this is a great choice for you. If you really like kids, you can also become a nanny and take care of them while their parents work. Or you can work at a daycare center. This is also a well-paid job.
3. Barista or Bartender
Any college town or city has a lot of coffee places that are almost always looking for a barista, so why not take this opportunity. Or you can work as a bartender and mix and serve various cocktails or other drinks. The pay is almost the same for baristas and bartenders. But, keep in mind that there is an age requirement for becoming a bartender. So, usually, you have to be over 21 years old. If you have some experience in these fields, you can easily find a job. Also, don't forget about all the tips you could earn.
4. Tutor
Did you have great grades in a certain subject and you still love it? You can tutor others and pass your knowledge to younger students in elementary or high school, or even college students. This type of job is paid very well, and you can determine how much you will work. When it comes to younger students, you will probably have to work on weekends or in the evenings, but you can be more flexible when it comes to college students and agree on the schedule.
5. Fitness Instructor
You can combine the workout and the job and basically get paid for working out and staying in shape! It is a great choice for those who like to work out. But, you will need to get a certificate in order to do this part-time job.