At the beginning of the pandemic and with the rise of remote work, many people chose to leave the cities, adding to a trend of individuals leaving large municipalities for more rural living conditions. The inner-city real estate market was one of the only places where business wasn't booming. Selling homes that had close neighbors, no matter the attractions nearby, was nearly impossible for much of the last year.
A rise in trends such as cottage core, a desire to get away from it all, and a large number of people retiring meant that the city centers were quickly emptying out. Low prices and high availability in rural and suburban neighborhoods meant that there was no pressure on people leaving cities. Movement over the last year heavily favored suburban areas, with homes selling within days of listing, even if they needed work or were in neighborhoods that were considered less than desirable.
A Return To City Living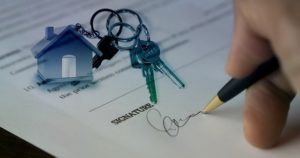 During this time a number of people switched industries, founded new businesses, moved across the country, or simply found that country living wasn't for them. The benefits of stimulus payments, the safety net provided by unemployment insurance, and the rise of higher pay for freelancers led to more people having the money to invest in real estate and a new group of people looking to live in the city.
As always, the convenience of living near your work, your gym, your stores, and your friends have been one of the driving forces behind this shift. After a year of isolation many people have found that they want to be in vibrant places that feel like they are bustling with life. The urge for human connection has been huge, driving people into cities in large numbers.
Many companies have also ended their remote work programs or are switching to hybrid models, allowing their employees to work from home part-time, but still requiring a weekly presence in the office. This has led to a demand for homes that are close to work, but also close to leisure activities and led to an increase in a shared workspace and rentable office space as well, creating new niches in the real estate world.
Changing Markets
In the last month, there has been a trend of homes in major city centers selling for over their asking price within hours of being listed. Homes with views, nearby amenities, access to transportation, and childcare centers are in particular demand. The fitness and minimalism trends that took off during the pandemic have carried over into modern life, making building design and access to fitness centers or outdoor experiences much more important than other components of the housing market.
The market continues to prioritize lifestyle-based housing, with the idea of loving where you live playing a huge part in sales. No longer is being close to work enough, housing needs to fit with an idealized lifestyle that has been created in the minds of consumers. Agents are finding that their staging and information about local attractions is almost more important than information about tax rates and other similar information that has been traditionally important.
How To Get Ahead Of The Market
To get ahead of the market, agents need to keep in mind that people are looking for homes they love. Staging should focus on the potential of a home, updates to make areas more modern and less cluttered should be undertaken when possible, and full usage of online platforms for sales should be looked into. It's currently a seller's market, so advice about selling under asking price and accepting losses should be ignored until the market shifts again.
Investment in areas that are being developed for community-based living in the next year or two is good bets for the time being. Suburban and rural housing sales are still holding steady, but the future of the market is communal living within city limits.