One of the most important things you most likely need to do ahead of your retirement is to buy a vacation home. Many retirees say their vacation homes have helped them to escape the cold winters. So, it could be a nice cabin where you can enjoy your sunset years. It can also be a viable source of income for your family. But it's not the best decision for everyone.
Before choosing to buy the home, be sure you consider whether it's the best decision for you and your loved ones. Without a doubt, some of my retirement needs may not be the same as yours. In this article, we guide you on whether you should buy a vacation home for retirement.
Understanding a Vacation Home?
Many people don't know what sets vacation homes apart from other property types, including primary residence. Let's take a brief look at this and then proceed on.
According to Investopedia, a vacation home is a secondary dwelling place that the owners can use primarily for recreational purposes. Due to their nature, these properties are typically situated in different locations from the owners' primary residence. Many people rent out these properties, but you can buy one as a place to retire.
Read on for major things to consider when thinking about buying a vacation home as a place to retire.
The Location and Your Lifestyle
What's the kind of life that you want to lead after you retire? You don't want to shift to a place where you can't enjoy your sunset days.
Experts say that location doesn't determine whether human beings can thrive or not in an area. Instead, it determines the people's lifestyle. This is often the case. However, if you have a chance to choose where to spend your last days, you better opt for one that makes your life easy and allows you to carry on with your cherished lifestyle.
It's useful to visit the home every season. Speak to the residents and do some independent research. This allows you to know whether you can tolerate the seasonal variations.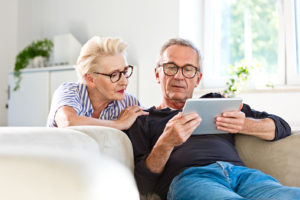 Your Retirement Priorities     
It's not enough to find a vacation in a place that most people consider is the best. Your priorities matter a lot. You may love the home, but if it's not accessible for your needs, you can consider other options. For example, if you frequently travel by air, the home should be adjacent to the airport. If your primary home serves your needs better, buying a vacation home might not be a priority.
Access to Quality Medical Care
Seniors often need quality and easily accessible medical care. It would be best if you considered your current and future health status. Whichever decision you make, ensure you have access to excellent medical facilities.
The Potential Income
If you don't want to live in a vacation home soon, evaluate its income potential. You can rent the property when not in use.
Some cities and municipalities have outlawed renting of vacation homes. You might need to hire a management company to handle the rental, and the cost of this service can be as high as 50% of the total income.
Moreover, you can consider that financing a vacation home is often costlier than the traditional mortgage options. You may end up paying higher interest rates. Besides, the IRS considers vacation homes as luxuries. So, they tax them a little higher.
Overall, if the investment is too costly and guarantees no economic benefits, you could choose to put your money elsewhere.
Wrapping Up
Retirement is a special time to take it easy and enjoy life. So, it's best to take time to think about whether to buy a vacation home as a place to retire or not. To avoid regrets, you should base your final decision on the valuable points we've discussed here today and consult lawyers and financial advisors in your area.