Communication has evolved a lot over the years as it has become quicker and shorter. Gone are the days of writing long and elaborate letters. Now people use emojis and stickers to express their emotions.
The WhatsApp stickers are the perfect example of modern day short and effective communication. These stickers add a lot of color and style to the chats.
There are several sticker packs available that can offer fun collection to lighten up your chat. If you want to use eye-catching stickers then you need to find the best and distinctive WhatsApp stickers.
Best WhatsApp Sticker Packs
Here are some of the best sticker packs you need to add to your collection to embellish your conversations.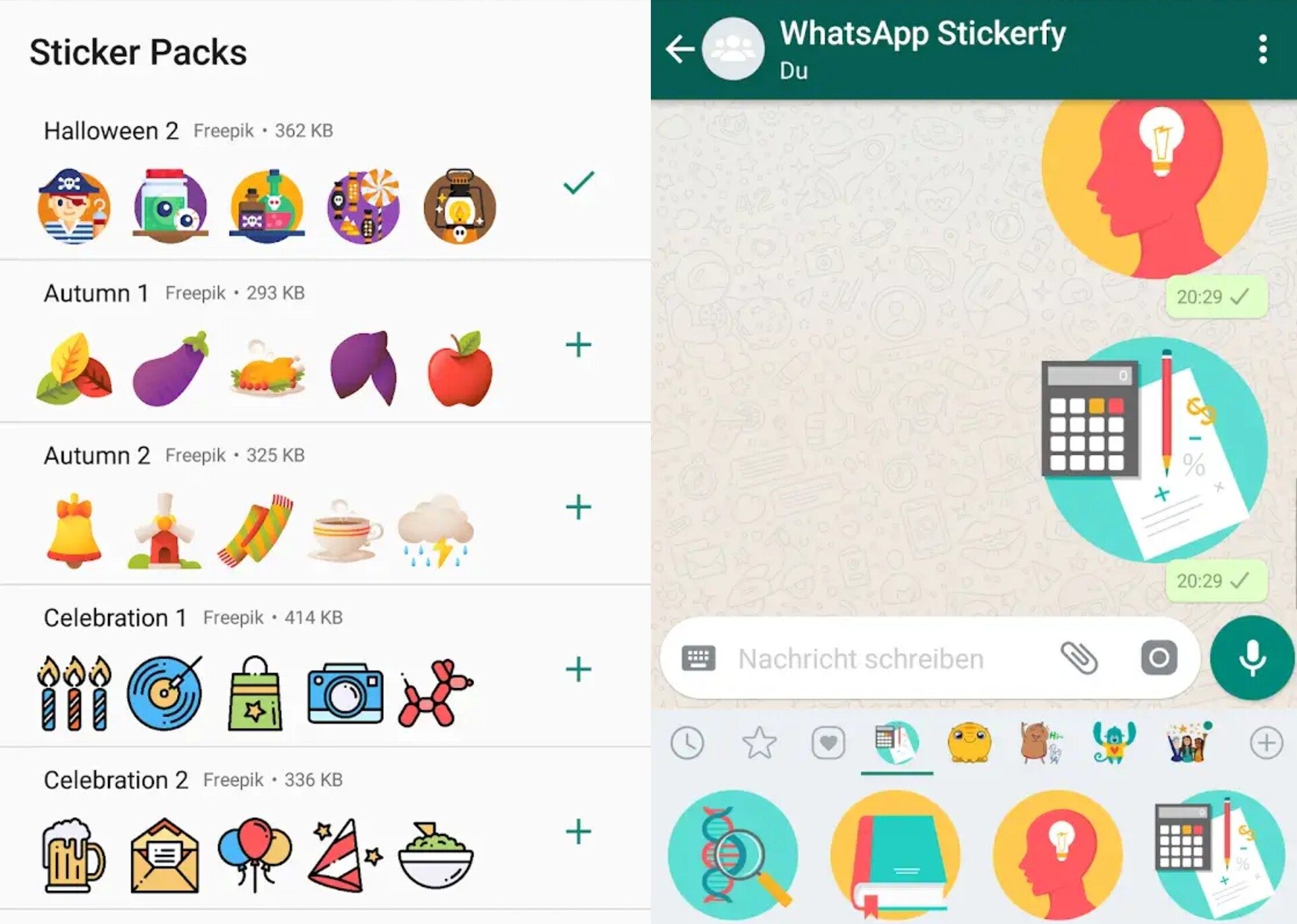 AIO Sticker Pack
It is one of the best sticker packs available. It has appeal for everyone as the pack has popular characters such as Homer Simpson, The minions, Mr. Bean, etc. The pack has more stickers than any other packs available. The size of the pack is 24 MB and worth installing. These stickers will brighten up your chats.
Game Stickers- Wasticker
If you are a fan of gaming and want to gamify your WhatsApp then you must install the game stickers. There are a lot of people who are passionate about gaming and want to add a little gaming touch to their chats.
The pack has unofficial stickers from several popular games like Angry Birds, PUBG, League of Legend, Super Mario, etc. The entire collection is custom-created and is completely legit.
Emoji WhatsApp Stickers
Your WhatsApp should have emoji stickers because all the emotions you need for an interesting and effective conversation are available. There is no text included under the emoji stickers and they do not need any. The emoji designs are pretty self-explanatory and are pretty famous memes.
New Stickers For Chatting
There are various great sticker options offered by new stickers for chatting. It has a lot of packs like animals, memes, video games, TV shows, Christmas, soccer, phrases, emojis, celebrities, etc. Apart from the versatile collections of packs you also get to create personalized WhatsApp stickers.
Deadpool Sticker Pack
It is a perfect choice for Deadpool fans. There are more than a dozen Deadpool stickers in the pack that are ideal for expressing your emotions and making your point. Deadpool is known for quick and cool responses and adding these stickers will add style to the conversation.
Pug Emoji Stickers
Most people love dogs and that is why the pug emoji stickers are highly popular. The cute pug stickers are an excellent addition to your conversations.
They allow you to convey your mood and emotions in an effective and cute manner. There are more than two dozen stickers in the pack and all of them are carefully and beautifully crafted.
Monkey Stickers
The monkey stickers are helpful in adding a humorous touch to your conversations. They are hilarious and guarantee an enjoyable conversation. The stickers feature the monkey hilariously expressing a number of emotions.
Corgi Unicorn Stickers
These are one of the cutest stickers you can download from the Google play store. The pack is full of cool and remarkable corgis with striking unicorn horns. These stickers are worth downloading especially if you are a lover of dogs.
Rage Face Stickers
The rage face stickers bring back the original meme faces. You can use these meme faces in WhatsApp conversations and make them cool and expressive. The sticker pack has more than twenty unique meme face stickers.
Lol Stickers
The Lol sticker pack is one of the best packs you will find for your WhatsApp. It has 120 gorgeously designed stickers and it is not a paid application. The pack has high-quality and versatile stickers that will spruce up your conversations.