People are rarely fans of changes especially when it means changing who they are, but learning how to become the best possible version of yourself doesn't mean that you'll be someone else. This will still be you, only a new, upgraded, updated, advanced version of you.
Humans need to grow, and the successful ones do it their entire life. They never stop working on themselves and improving in every way. If you want to keep up and be the best you can be, just follow these tips and don't ever stop because the road to self-improvement is never-ending, and there's always more you can do.
1. Embrace failure
When something is bothering you ask yourself whether it will matter in 10 months or 10 years from now. Maybe it won't matter in 10 days, so what's the big fuss about it? Relax and don't make problems bigger than they already are. When you fail, don't beat yourself up about it. After all, you need to fail a couple of times to see what doesn't work so that you can see what works. When you're lying in bed at night, and your brain makes a slideshow presentation of every mistake you ever made in your life, laugh about it instead of feeling terrible. Everyone sometimes makes a wrong choice, and your choices don't define who you are. You simply sometimes have to take risks and improvise in life, and things can go wrong when you do. That's okay, so don't think that you're a failure just because you failed at one thing. You'll succeed at another!
2. Keep learning and know that you don't know everything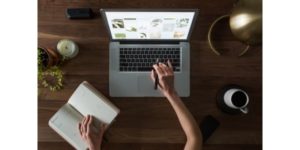 To learn how to become the best possible version of yourself you have to learn other things as well and never stop learning new things. People who think that they know everything are the ones who never change, which means that they never improve. To improve yourself you have to ditch your limiting beliefs and keep learning new things and questioning things. Keep an open mind and use all the ways of learning the modern technology has to offer. Google things that interest you, read articles, watch Youtube videos, but don't forget to read books and take classes as well. Pick up a new interesting hobby, and don't be afraid to try new things. If you're not sure whether you're like it, try it and find out!
3. Start your mornings with exercise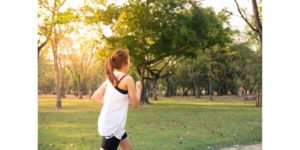 One of the things to do in the morning to be happier is to start your day with exercise. If you're anything like me, you're not a big fan of sports and exercise, but don't forget that there's dancing, yoga and other options instead of traditional exercise. Get that blood circulation going, and you'll feel more energized and ready to take on all the new challenges.
4. Surround yourself with people who make you feel good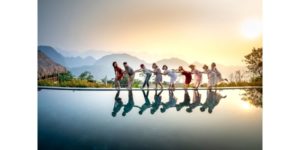 You need some help when you're learning how to become the best possible version of yourself and who's a better person to help than a close friend or a few. Find your crowd, and make sure to surround yourself with people who make you feel good and aren't all about sitting on the couch doing nothing. When you're in the company of motivated go-getters who support you and cheer you on you'll be more likely to succeed in anything you do.
5. Work toward your goals, and don't be afraid to experiment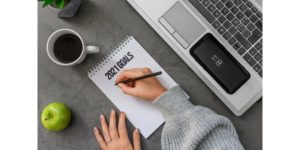 Maybe you always wanted to go bungee jumping, but you never had the guts to actually arrange for it to happen and take that leap. Do it now! Okay, you don't have to go bungee jumping but what are the goals you have set for yourself? Maybe there's something that you can do every day to get closer to achieving those goals. Drop your fear of failure, and don't be afraid to experiment. Sometimes, you'll just have to try something and see what happens. That's just life, and no risks mean nothing will happen.
6. Don't envy and judge others and know that no one is perfect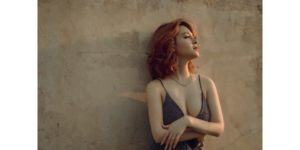 Not everyone's life is as perfect as it might appear on social media, so don't fall for it. Don't judge or envy anyone but also know that they have their own issues too. No one is perfect, and learning how to become the best possible version of yourself doesn't mean you'll become a perfect human being. There's no such thing, so relax and become aware of your flaws and your good qualities. Try to work on the flaws and highlight the good qualities that you have.
7. Celebrate your accomplishments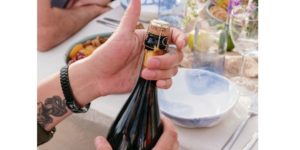 Have you accomplished something today? Opening a bottle of champagne to celebrate it is only one of the ways of practicing self-care. You need to be motivated to achieve your goals, and you can't expect all that motivation to come from outside. You need to create it inside and let it push you forward. Do this by celebrating your accomplishments and reflecting on everything you do well.
8. Don't care too much about what others think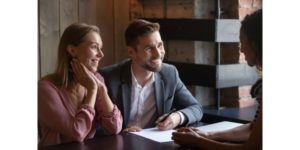 You can't be a people pleaser if you want to learn how to become the best possible version of yourself. Stop caring so much about what others will think and think about yourself for a second. You don't have to make them happy, but you do have to make yourself happy. Keep in mind that people will never be satisfied no matter how hard you try to please everyone, so look after yourself more for a change.
9. Stop procrastinating and talking badly about yourself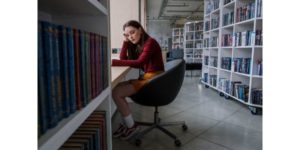 Procrastination is the enemy of success, and the shield against it is proper planning. Make plans and try to stick to them to limit procrastination. There are also apps that can help you stay focused, but I want to tell you something even more important than fighting procrastination. It is the importance of not talking badly about yourself. You need to love yourself, so don't say anything about yourself that you wouldn't say about the person you love.
10. Set rational goals and treat yourself kindly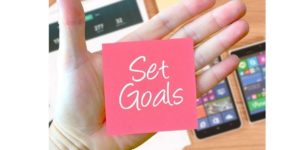 You need to set goals, but also make sure that they are rational. For instance, maybe you can't travel to India and become a photographer tomorrow, but maybe you can prepare Indian food and read about becoming a photographer today. Set short-term goals and long-term goals, and make sure to cover what you want to have, what you want to be like, and what you want to do. Make sure to take a step toward your goal as often as possible and treat yourself kindly enough not to beat yourself up over small setbacks.