It is impossible to gainsay the importance of Mother's Day. Whether biological or otherwise, Mother's Day is an excellent avenue to tell your mom how much you love and appreciate her and everything she has done and still doing for you and your siblings. However, finding the most appropriate Mother's Day gift might seem difficult. You will typically be exposed to a wide array of options, but finding the right gift that perfectly expresses your appreciation and love may be somewhat next to impossible.
If you are unsure where to start, explore the top Mother's Day gift ideas outlined in this article. These unique gifts for mothers range from luxury to cheap gifts, just enough to delight and surprise your mother in 2021.
This list contains the best gifts for mothers, regardless of their mothers' preferences. While some of these items are best presented by daughters and sons, they can still work for aunts, mother-in-law, grandmas, godmothers, and stepmothers.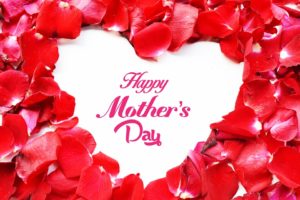 Before browsing our top Mother's Day gift ideas, try to remember what your mother has been eyeing since last Christmas, whether a craft project, a new kitchen gadget, garden tool, etc. Identifying such fancies is a giant first step to finding the best gift for your mom! Regardless of your budget, the gift ideas below have been selected with care to cater to all budgets!
Self-Care Monthly Subscription Box
Let your mom know how much she matters to you throughout the year with this self-care. This wellness monthly subscription box greets your mom every month with five self-care products from lavender whipped shea butter to silk eye masks. All elements in the box are made by women-owned brands. Apart from feeling relaxed, your mom will also feel highly loved and regarded for such timely gifts.
Block Heel Mule
If your mom is the type who fancies shoes and can never have enough of them, the Block Heel Mule is a perfect gift for her on Mother's Day! Apart from being trendy during spring, this slide-on is very comfortable and convenient to wear.
Birth Month Flower Grow Kit
Gifting your mom a flower is groundbreaking! Gift your mother a flower grow kit that blooms with her birth month is another excellent way of showing how much you love and care about her.
Love You, Forever Bouquet
Apart from a Birth Month Flower Grow Kit, you can also gift your mom a "Love You Forever" Bouquet! Colored sunset, these roses are a perfect match for all kinds of mothers, especially with the title, Love You Forever.
Gold Layered Necklace
A Gold layered necklace fits any wardrobe and perfect for all mothers' preferences, whether dressing to the grocery store or elaborate events.
Preserved Roses
Preserved Roses will also make an amazing decoration piece in your mother's home! Depending on how much you want to send to her, you can either send one, two, or more dozens of preserved roses in any color of your choice of your mother's favorite color. These preserved roses can last anywhere from one up to six months if cared for and maintained properly.
Pressure Cooker
If your mom doesn't have one yet, you can consider buying a pressure cooker for her, especially if she enjoys kitchen activities more. With the pressure cooker, your mom can prepare various dishes easily and quickly.
Other Perfect Gift Ideas for Your Mom Include: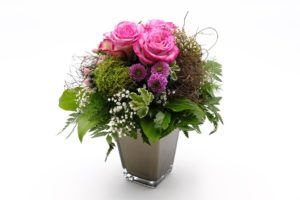 Women's rain hat
A blend of Cacao turmeric latte
Cozy slippers
Personalized family print
Personalized cutting board
Final Thoughts
This article will help you find the perfect gift for your mom on Mother's Day. Let us know your thoughts via the comment section, too!