The best headphones have a rich audio quality, comfortable to wear, feature-packed and durable. The purpose of using a headphone also defines the specs you need in your next headset.
The headphones market is very crowded. Moreover, you must be aware of the purpose of using the headset and other requirements before making a choice.
Best Headphones to Buy
Headsets launched during recent years feature advance technologies and an enriched audio experience.
A list of best headphones under each category are as following:
Best Wireless Headphones: Sony WH-1000XM4
These Sony headsets are the best noise-cancelling headphones in the market. They are extremely comfortable to wear, lightweight and have superior sound quality.
The audio is dynamic and detail-rich. Moreover, the noise cancellation features make them ideal for noisy environments such as call centers and shared workspaces.
New features include a Speak to Chat functionality which helps you carry out a conversation without touching your headsets. This device costs around $300.
Best Wireless Earbuds: Jabra Elite 85t
The Jabra Elite wireless earbuds are compact and extremely comfortable to wear. The charging case is smaller in size making it easy to carry around.
Prominent features include IPX4 protection from water, and customizable audio controls. Also, they possess elite audio quality, ANC, EQ,  transparency modes and several other amazing features.
Best Sports Headsets: Sony WF-SP800N
These water-resistant and washable earbuds are perfect for an active lifestyle. Their battery lasts for up to 18 hours.
Their noise cancelation capability is exceptional, sound quality is stable and audio latency is low.
The secure fit comprises a cushioned arc supporter and a curved design. These earbuds do not fall off while enjoying your favorite sports or an extreme workout session.
Top Headphones for Music: Sennheiser HD 560s
These Sennheiser headsets are supported with rich acoustics. They offer a smooth and delightful bass performance and superior audio quality.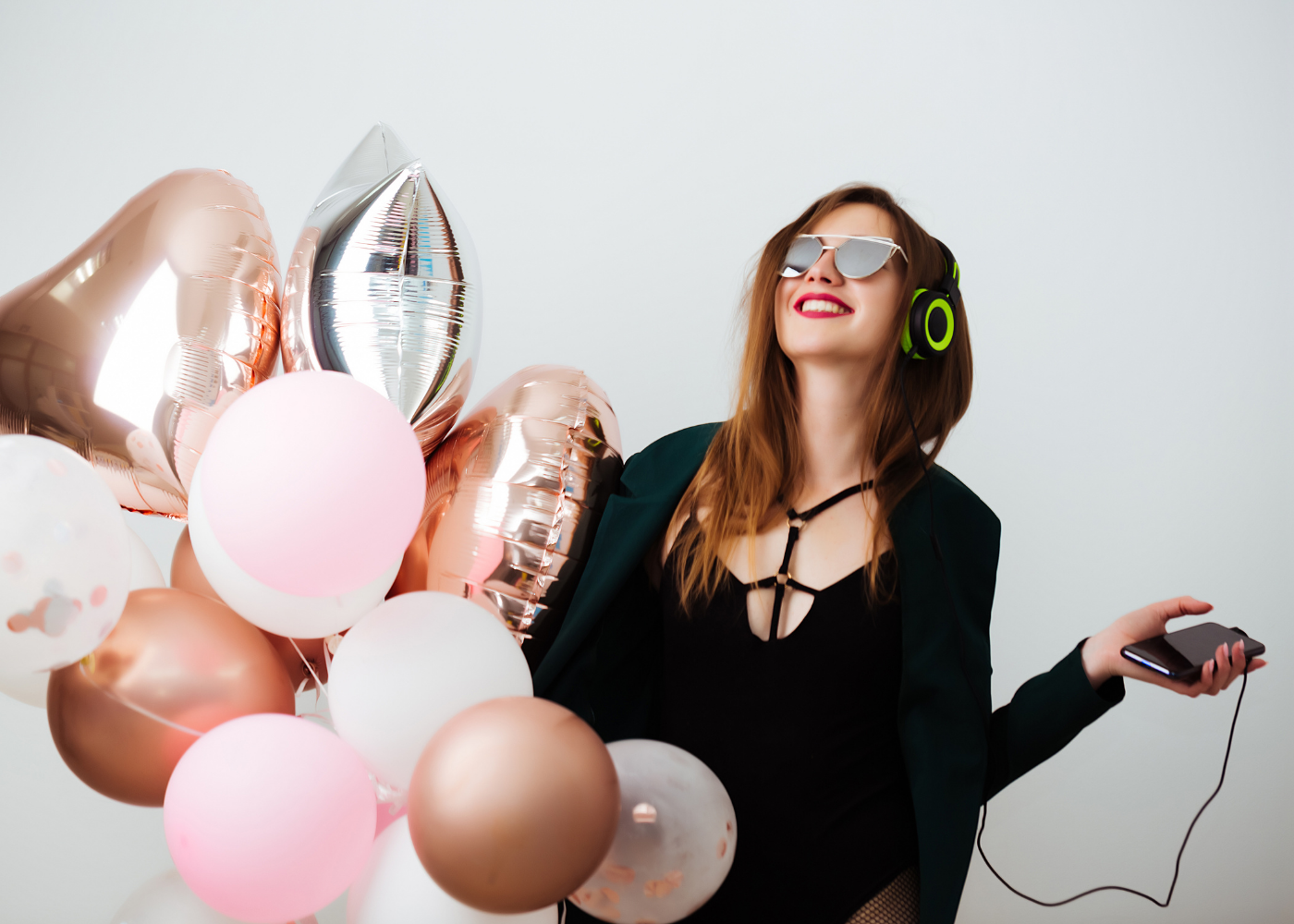 Moreover, Perfect for music lovers, these sets have a high-strength transducer for a defined and brilliant bass. Also, open earcups support natural inflation of sound waves.
Best iPhone Headphones: Apple AirPods Max
These earphones offer a magical experience to the users with their high-end audio quality. The amazing noise cancellation blocks the noises in the surroundings completely. The earbuds let you enjoy uninterrupted communication.
These devices support transparency mode, computational audio and spatial audio. The earcups are extremely soft and comfortable to wear.
The canopy comprises a knit-mesh reducing pressure on the head making these sets easy to wear for longer durations.
In addition, it enables you to share data between iPhone, iPad, Apple TV or iPod touch.
Top Android Headsets: Google Pixel Buds 2
These amazing earbuds have 12mm dynamic drivers. They offer a long-lasting battery life of up to 24 hours with the charging case.
Equipped with an outstanding audio quality they have beamforming mics, google assistant control playback, touch control and sweat resistance.
In addition, these earbuds are extremely comfortable to wear, support automatic play/pause and find my device feature.
Best Gaming Headphones: Audeze Mobius
These premium headphones are perfect for gamers. They support head tracking technology with an integrated surround sound feature.
Also, the audio quality is crystal clear and even the minor details are not missed while gaming. Comfortable to wear for longer periods, these headsets are perfect for professional gaming.
Best Wired Earbuds: 1More Triple Driver
These amazing wired earbuds have rich features. These include quick frequency response, superior noise isolation and low distortion levels.
The audio controls are exceptional and the sleek design is sophisticated. Also, the earpieces are made up of aluminum allow making them lightweight and durable.
In addition, these earphones are ergonomic with curved edges and a secure fit.