Sometimes in life, we have dreams and desires that we must fulfil, and one of them is buying a car, especially when you're going to invest a lot in it. In today's modern world, SUVs are modernized and improved time and again, making them very irresistible. Unfortunately, the nicer and flashier they get, the more expensive they are.
Here is a list best designed to shell you out from spending tons of money in order to get yourself a quality SUV under $30,000.
2021 Ford Escape
The Ford Escape exhibits most of the flashy traits. It is a current SUV that has garnered popularity. It is a 5-seater vehicle that comes in 10 trim levels. It is very small in size and very easy to manoeuvre. At the same time, the three available engines provide fuel efficiency. It has a waterproof cabin and cargo space with a tall ride height giving it an excellent look. SE FWD, which is the most popular style, comes at a better price of $27,855.
2021 HuyundainTucson
The 5-seater Hyundai Tucson comes in 7 trim levels. Redesigned for its fourth generation, the Hyundai Tucson has been refurbished with style and is full of comfort, meeting most family needs. In addition, it is user-friendly in the way that it comes with a driver's assistance system. Amongst the Hyundai, Tucson has the most interior and cargo space of any small SUV. The most popular make is the SEL FWD, retailing at a better price of $27,685.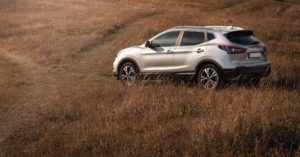 2021 Nissan Rogue
The new Nissan Rogue, redesigned for 2021, is a very popular flashy SUV with a 5-seater capacity, four trims levels, and plenty of cargo space. Known for its quiet ride and good handling quality, the seats are among the most comfortable in their category. The Nissan is full of technology, including the Applecar-play. The most popular style is the SV FWD, coming at a better price of $28,590.
2021 Kia Seltos
The Kia Seltos is a flashy, compact SUV that delivers pure gold to its audiences. Full of technology and efficiency, it is furnished with an Android Auto come standard and an Apple car-play. The Kia Saltos is a flashy SUV that comes in 5 trim levels and is a 5-seater SUV. The most popular make is the SX 1.6 AWD, coming at a better price of $29,165.
2021 Toyota Rav 4
The 2021 Toyota Rav 4 is a pioneer compact SUV making sales around the world. It comes with a popular driver safety aids standard. Full of modern technology with a powerful engine that is fuel-efficient and full of comfort. The hybrid is quieter, quicker, and more eco-friendly. The Toyota Rav 4 is a 5-seater SUV that comes in 11 trim levels with a flashy and luxurious feeling. The popular style is the LEAWD, coming at a better price of $28,825.
2021 Mazda CX-30
Talking of the best flashy, sleek, and elegant SUV on the market, don't forget to mention Mazda CX-30. It provides a silent sporty driving experience full of luxury and standard safety technology to use. In addition, it offers better fuel economy, making it most elegant. It is a 5-seater USV that comes in 7 trim levels. FWD is the most popular style and retails at a better price of $25,225.
In conclusion, the above are the best and most used SUVs on the market under a $30,000 budget. They are sporty, flashy, practical, and pocket-friendly. Of course, picking the right model depends on your priorities as they range from Chevrolet to Honda, Mazda to Ford. The best choice lies with your preference.