A beach is a portion of land around the perimeter of a body of water, made up of other natural materials like sand, pebbles, stone, shells, or rocks.  A beach can wide or small be depending on its location.
Beach comes in different colors, white, black, yellow, tan, red, and other colors. The geological structure of a beach will determine the color of rocks and the materials available on the Beach. Generally, most beaches are brown, but the color changes when the source is uniform.
This article will expose you to the best 10 beaches in the world with their features and uniqueness.
10 Best Beaches Worldwide
Matira Beach, Bora Bora
The Matira Beach is located in French Polynesia in the south pacific; the Beach is nearly 5 miles south of Vaitape and accessible by bicycle or taxi.  Matira beach and some other beautiful beaches make up the Bora Bora, while the Matira beach is known to be the only natural stretch beach on the mainland.  Both local and foreign visit the Beach. One of its best features is its white and soft powdery sand. Matira beach's calm water also contributes to a breathtaking vista.
Anse Source D'Argent
This Beach is located on La Dugue island and had featured in different magazines due to its special and unique features.  Aside from beauty, it contains many large granite boulders, pink sand beaches added to its beauty, and coconut palms. An additional exceptional quality is warm waters splashing at its coast and foreign birds flying overhead, making the whole environment look like a paradise.
Whitehaven Beach
The Whitehaven beach exists in Queensland, Australia; it has featured many times in magazines among the most attractive beaches in the world.  It spreads to over seven kilometers with brilliant peacock blue waters flowing alongside its remote lagoons.  Due to its location, it can only be accessible by boat, helicopter, or seaplane.
Tulum Beach
It is located in Mexico, about a two-hour drive from the havoc that is Cancun.  It has beautiful white sand, clear peacock blue water, and an environment of ancient Mayan ruins.  There are hotels and resorts along its coastline, which serve as accommodation for those who visit.
Camps Bay Beach
Camps Bay Beach is located in Cape Town, South Africa. It has a scenery environment, cold turquoise water. Part of its uniqueness is the sand and waves on one side and the twelve apostle's rock on the other side.
Miami Beach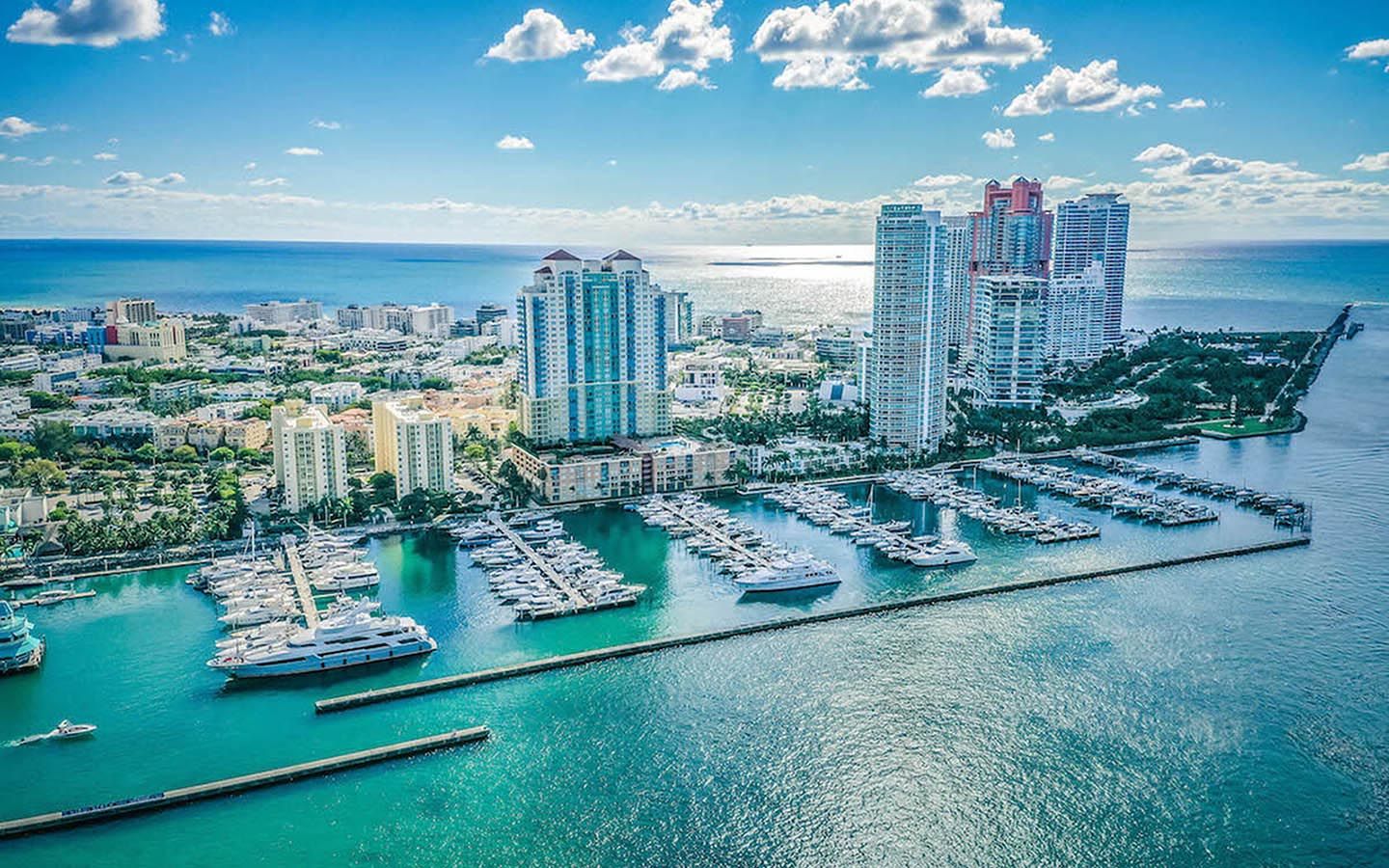 Miami Beach is located in Florida. At the southern edge is a south beach with a neighborhood that comprises restaurants, shops, and entertainment spots.  People can perform lots of activities on the Beach ranging from swimming to sunbathing and water sports.
Polihale Beach
This Beach is located in Hawaii, USA. It is said to be one of the most beautiful beaches. It covers 11 km, and it's the longest beach in the state of Hawaii. However, due to its rough road, it can only be accessed with a four-wheel car. It also has fine soft sand that added to its beauty.
Shipwreck Beach
This Beach is only accessible from the sea; it is located on the island of the Zakynthos, Greece. It has sea caves, towering cliffs that extend outward, fine white pebbles, and lovely nature. Due to its location, it can only be accessible by a taxi boat and can be gotten at Agios Nikolas on the northeast of Zakynthos.
Pink sands Beach
Located on Harbour Island in the Bahamas, the pink sands beach, as its name implies, has pink sands, which come from the ocean crushed bodies of microscopic insects known as foraminifera. It has calm peacock blue water, which makes swimming relatively safe and healthy.
Children's pool Beach
Located in the community of La Jolla, the children's Beach has unique features such as goldfish sand, clear water with visibility 30 feet or more visibility, sandstone cliffs, gentle surfs that can be useful for sport. All these features make it a great spot to visit.