It's party time! Whether you're planning to have a small get-together with close friends, celebrate a special occasion, plan a wild or classy party, you could use some tips. The first thing you need to know is that just because you're hosting the party doesn't mean that you don't get to enjoy it too! Relax, and don't obsess too much about small details. As long as you're with the right crowd, you'll have a blast even if nothing goes according to plan. There are a few things you need to take care of before the party though. These tips for a perfect party are going to help you organize a memorable event:
1. Plan the party
Event planning is called planning for a reason, and there are things you need to consider before inviting people over.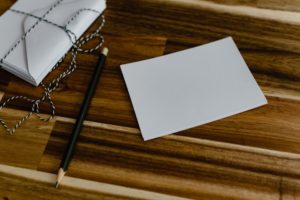 Who are you going to invite? There are two types of parties, let's call them closed circle ones and mixed ones. Are you going to invite your friends who know each other or are you're going to invite people of different ages, genders, occupations, and interests? Both are fine, but they require different planning. For instance, you want to make sure that everyone has someone to talk to and organize something for kids if they'll be at the party.
If it's just you and your friends instead, maybe you'd be just fine with some beers and chips, but what are you going to serve if that's not how you roll or there's a special occasion? When and where will the party take place and what do you need to buy? Are you going to serve drinks, hire someone, or ask your friends for help? These are all things to think about before a party.
2. Pick the Music, the Activity, and the Theme
You want your guests to have something to listen to, something to do, and something to see.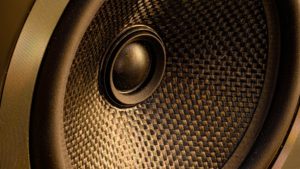 What kind of music do your guests listen to, and who's going to be in charge of music? If you're not going to hire a DJ, rest assured that all your friends will want to listen to their favorite songs and they'll disagree about the choice. This is why it's great to have a Bluetooth speaker so that they can take turns in playing something on Youtube on their phones, and you'll all get to hear it pretty loudly if you pick the right speaker. If this is not a close circle party, you might want to create a playlist that everyone will be happy with. You probably know what kind of music your guests like, and even if you don't, there are classics hits that everyone enjoys.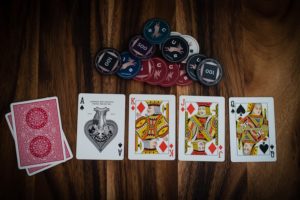 Your guests might not dance though, so you need to think of something for them to do. Singing karaoke, playing board games, card games, charades, you name it. After all, there are thousands of apps that offer all sorts of options. Maybe you can respond to some fun questions, play Truth or dare, or Never have I ever. If you're having a mixed party, arrange an activity for kids, or you can hire an animator, but most importantly, you'll need something for your guests to look at.
You first need to pick a theme for your party. Themes are great because they can make things easier for you and more interesting for your guests. You can find the music and the décor appropriate for the theme, while they can enjoy a new fun experience. When choosing the right décor, think about scented candles, vibrant flowers, colorful balloons, elegant tablecloths, and theme-related items and decorations. If what you're going for is an elegant party, you might want to think about paper invitations too. If it's just going to be your close circle of friends, you can come up with funny message invites or email invitations.
3. Prepare the food and the drinks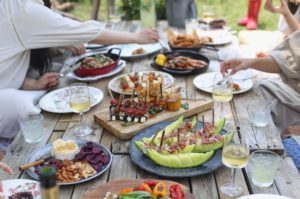 What kind of food you'll need depends on the type of party, but one of the tips for a perfect party is to always have food on the table. Whether it will be a wine and cheese tasting party, a dinner party, or you'll put seasonal fruits on display, you need food for a perfect party. You might want to ask your guests to contribute too, and they'll probably be glad to be a part of the planning process. When thinking about food, you should always try to have alternatives for your vegan and vegetarian friends or any other guests who have specific food preferences.
Drinks are basically what makes a party though, whether they're alcoholic or not. You might want to make some of the best cocktails for an unforgettable party but make sure to have virgin cocktails or other non-alcoholic drinks as well. If you're going to make the cocktails, make sure to do it before your guests arrive. You might think playing a bartender will be fun, but you'll miss out on the entire party if you constantly have to mix cocktails. You can even go for a self-serve type of party and simply put all the drinks on the table so that guests can pour themselves whatever they like. Be a responsible host if you're going to serve alcoholic drinks because you don't want any of your guests to drink one too many or even think of driving home. Make sure everyone gets home safely.
4. Create a cozy atmosphere and think about safety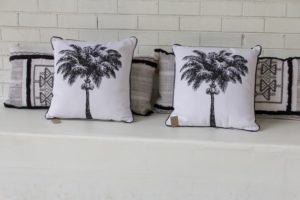 Maybe your guests will dance or mingle, but they will get tired, so one of the event planning tips for a perfect party is to make sure that there's plenty of room to sit. Provide comfortable seating for 30% of your guests at least. If it's just going to be your friends or it simply fits into the theme you can prepare large pillows for people to sit on the floor. You can put them all across the place so that whenever a guest wants to sit they can easily grab a pillow. Might sound strange, but if you fit it into a theme and a cozy atmosphere it will be a cool solution to the seating problem. If you're having an elegant party, you still might want to use that idea for the kids' area if your guests are bringing children.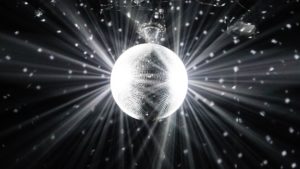 Don't forget about the lighting either. Do you want dimmer lighting, paper lanterns, or lasers? Maybe even a disco light? Choose the lighting depending on the type of party you want to have. Think about safety too, because you don't want anyone to get hurt at your party, and it would be great if nothing gets broken or damaged either.
Most importantly, don't just make sure that your guests have a great time because you need to enjoy your party too!