We can all agree that using a translation tool whenever we encounter an unfamiliar language is easier than learning a new language or checking on foreign language dictionaries.
While there are many great foreign language translators online, the best and most convenient way to translate smoothly and directly on the Chrome browser is by installing a Chrome translation extension.
That said, we've put together a list of the best translation extensions for chrome to explore. So, let's jump right into it:
1. ImTranslator – Translator, Dictionary, TTS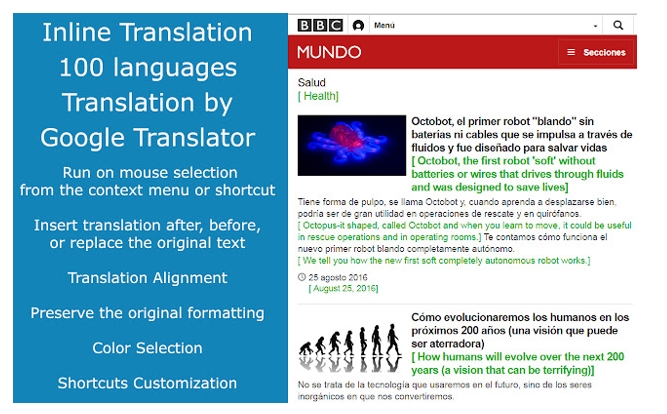 Boasting multiple valuable features and over 900,000 users, ImTranslator is easily one of the best translation extensions for Chrome that guarantees accurate results.
First off, ImTranslator is designed to translate your text, phrases, words, and web pages into over 100 different languages using a combination of Microsoft Translator, Google Translate, and Babylon Translator.
Besides offering standard translations, this Chrome translation extension provides a handy Back Translation feature. This feature allows you to seamlessly translate your text, make the necessary edits, and translate back to ensure the most accurate results.
What's more? This Chrome Translation extension offers text-to-speech features, customizable translation shortcuts, and double-click translation. You can also conveniently translate a single word, sentence, or an entire page by highlighting it. It also stores all your translation history.
2. Mate Translate – Translator and Dictionary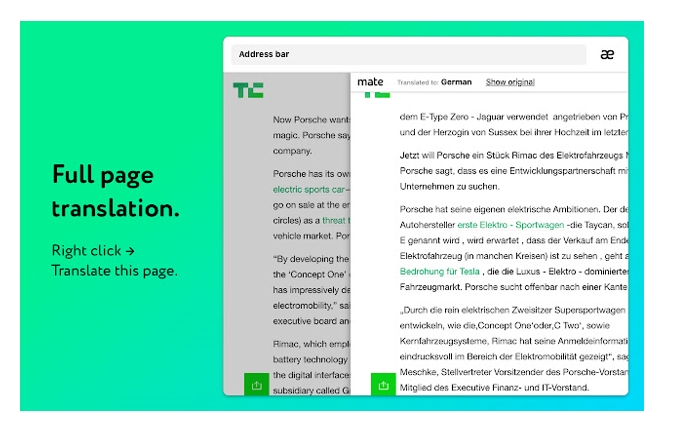 If you're looking for a translation extension that will not only help translate text and web pages but also foreign subtitles on Netflix, you can't go wrong with the Mate Translate extension for Chrome.
This Chrome translation extension comes packed with a whole host of valuable features, including the ability to translate phrases, words, and documents from over 103 foreign languages with just a click.
Apart from translating text and documents, Mate also helps you learn new languages faster through phonetic transcriptions of words and a text-to-speech feature that reads translated text aloud. This helps you learn how to pronounce the words with the proper accent.
With Mate, you can now enjoy your favorite foreign movies and shows on Netflix as it translates subtitles to your language.
3. Reverso – Translation, dictionary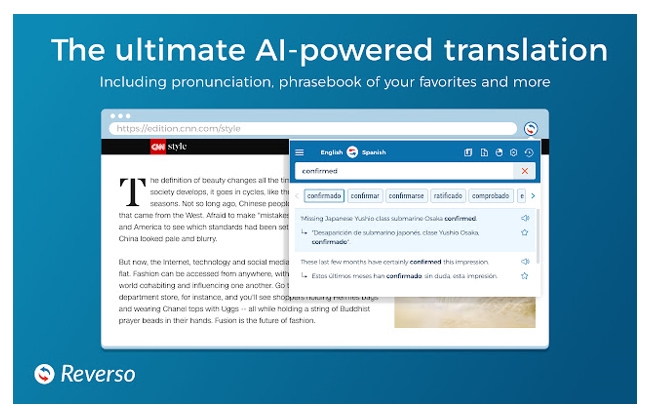 Next up is Reverso Translation Extension, which allows you to learn languages while watching movies or browsing for free.
One remarkable thing about Reverso is that it's an AI-powered translation extension, meaning it recognizes the context in which words show up to give more accurate translations.
Another highlight feature of Reverso includes text-to-audio translation history, which helps y7ou learn how to pronounce foreign text correctly. There is also a dictionary, which allows you to save most-used phrases and your favorite words for later review.
Besides that, it also comes with flashcards, quizzes, and games that help you learn more efficiently and even lets you enjoy your favorite foreign movies and shows on Netflix by translating subtitles in real-time.
4. Readlang Web Reader and Translator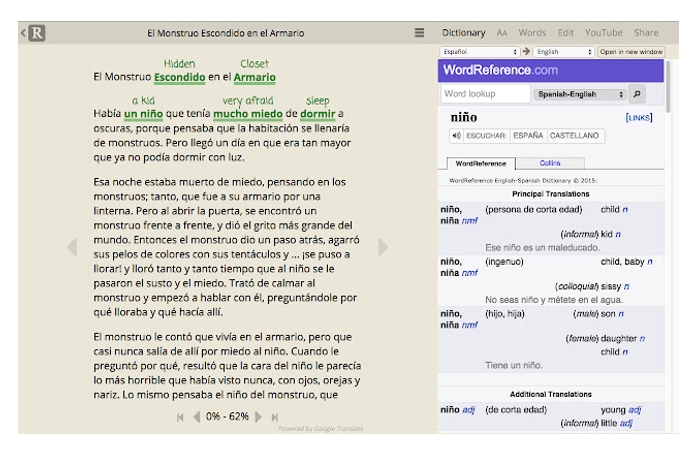 If you're looking for a reliable Chrome translation extension that can translate text web pages into the new language you're trying to learn, Readlang Web Reader is the best option for you.
The best thing about this Chrome translation extension is that it not only helps you translate individual words and phrases that you don't know on a web page but also helps you memorize them. It does this by creating word lists and flashcards of the translated words to help you remember and accelerate your learning.
While this extension doesn't translate an entire web page, it boasts a clean and straightforward interface that allows you to enjoy a smooth, distraction-free translation experience. It also translates to about 50 different languages.
5. Quick Translator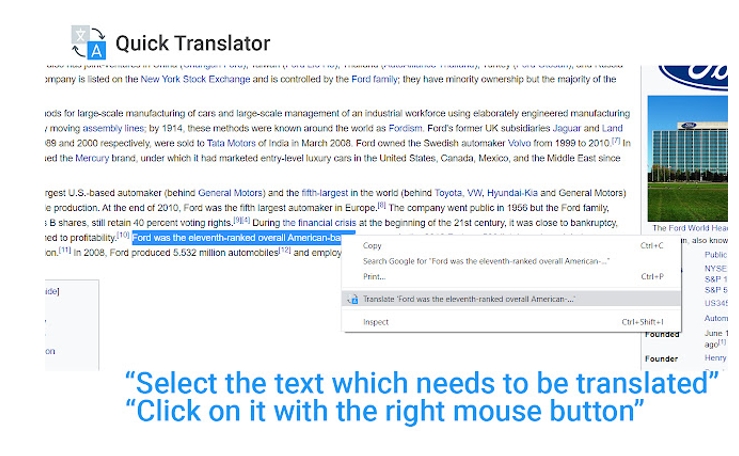 Last on our list is the Quick Translator extension that offers fast translations of highlighted words or phrases from over 50 languages.
This extension is incredibly user-friendly, allowing you to translate while browsing by simply highlighting the text or word, right-click, and the Quick Translator option will provide a menu for you to select.
Due to its ease of use, this chrome extension makes the perfect companion for quickly selecting individual words and translating them instantly while studying.
There you have it! With these great Chrome extensions, we hope you can now learn new languages and become fluent.