Are you looking for the best graphics cards under $200 to buy? Although it may seem like an impossible mission to buy a great graphics card for this amount of money, we are here to prove that is possible! We did a research and came up with the list of the best graphics cards! Whether you are a gamer, movie editor or you use your computer for business, we will point out the best-buy graphics cards on the market at this moment!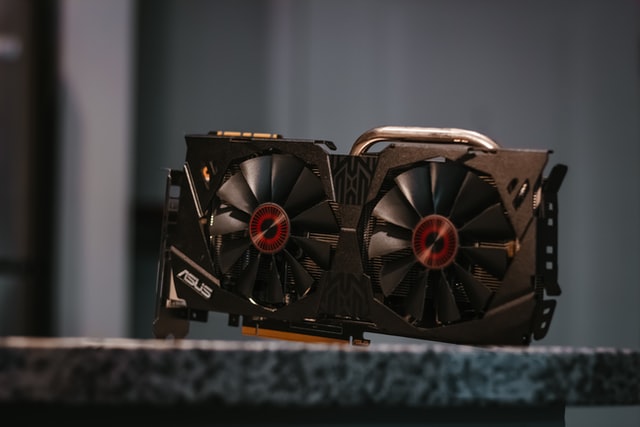 Playing video games or editing video content requires a lot of graphics card resources. Therefore, it would be recommended to pay attention to the following components: RAM memory, clock speed, the quality of fans, and the ports on a card. All these elements are crucial in choosing graphics cards. Like any other user, you want to enjoy gaming and movie editing without interrupting, card overheating, or other problems that may occur.
On the other hand, if you use your computer for business purposes such as, writing word documents and making PowerPoint presentations, these graphics cards from the list will certainly meet all of your expectations!
So here is the list of the best graphics cards under $200:
1. RX 570 8GB (ASUS)
RX 570 8GB is certainly an excellent choice for people who would like to improve their gaming experience. If you have an old graphics card, you should consider buying this one. Your PC configuration should provide a 450W power source in order to use this card. It has 8GB GDDR5 memory and a clock speed of 1266 MHz.
When it comes to ports, it has 1 DP, 1 HDMI, and 1 DVI port. While playing the most popular games such as GTA5, Tomb Rider, or Prey, you won't experience any issues. You can set game details to high and enjoy playing these games without worrying about the card temperature.
2. RX 580 8GB (Gigabyte)
If you are having doubts about whether to buy RX 570 8GB or RX 580 8GB you should definitely buy RX 580. Compared to its previous model, RX 570 8GB has a higher price right under $200. For that price, you get a graphics card with 3 display ports, 1 HDMI, and 1 DVI port. The most interesting part about this card is that you can use the ARS graphics engine to set the following modes: user, silent, gaming and OC customized profile mode. So whether you play a game or edit a movie, you can use these modes to get the best out of the card.
It has 8GB GDDR5 memory and a clock speed of 1355 MHz. Two great fans installed on the card will make sure you enjoy playing your favorites games. Since it provides a better gaming experience, it also requires a 500W power source. This is maybe the most expensive card on the list (still under $200) but it is worth every penny!
3. GTX 1650 OC (Gigabyte)
A great gaming experience for a little amount of money! This is the sentence we can use to describe this card. Compared to other similar mid-range graphics cards, this one brings a lot of advantages.
Firstly, a powerful cooling system. It has a unique blade fan that provides semi-passive cooling. In other words, fans will remain off when GPU is low so gamers can enjoy gaming in complete silence.
Secondly, GTX 1650 OC has 4GB GDDR5 and a clock speed of 1785 MHz. This specification is proof that the card can run the latest video games.
Last but not least, it doesn't require a lot of power, only 300W. It has 3 HDMI and 1 DP port.
We hope that we helped you to choose your future graphics card. However, before you buy any of these graphics cards from the list, consult with a salesman to determine if the card is compatible with your motherboard.