Are you thinking of going skiing with your family or friends? Planning and booking a ski trip can be both daunting and exciting, depending on several factors. Skiing is undoubtedly a way to explore, visit new places and get outdoors in the winter. It is also a great way to reconnect with your family members and friends.
Planning is enormously consequential when going on a ski trip. This is to ensure you get the perfect ski destination for your holiday. While some resorts are perfect for beginners, some are best suited for advanced boarders and skiers.
Choosing the right destination can make or break your holiday, so it's essential to the factors involved. Whether you're new to skiing or an expert, this article comprehensively outlines the primary things to consider while planning your trip to ensure you enjoy an unforgettable experience.
Top 3 Things To Consider Before Going on a Ski Holiday
Below are factors to consider when planning a ski holiday.
Who's Going?
This is the most critical factor to consider before booking and planning your ski holiday. Not knowing the exact number of persons going with you on a ski holiday can be highly detrimental when planning, especially when making arrangements for a destination, packing, transportation, feeding, ordering ski passes, etc.
Most people prefer to ski with their partners; ski holidays can make for a nice romantic get-together. Some people like to go with the whole family, which is an excellent way to introduce kids to the world of wintertime sports. Other people also arrange annual ski holidays with members of the extended family.
Going with several people makes it less likely for anyone to feel left out. Also, the more people involved, the cheaper the accommodation tends to be. You should also consider if the kids will join the trip. If you have inexperienced, young kids, check for resorts that have facilities for them or have them enroll in lessons before embarking on the trip.
Also, if you're going with people who don't really like winter or are snow bunnies, ensure that the destination you choose includes several other recreational activities and infrastructure, including shopping, restaurants, etc.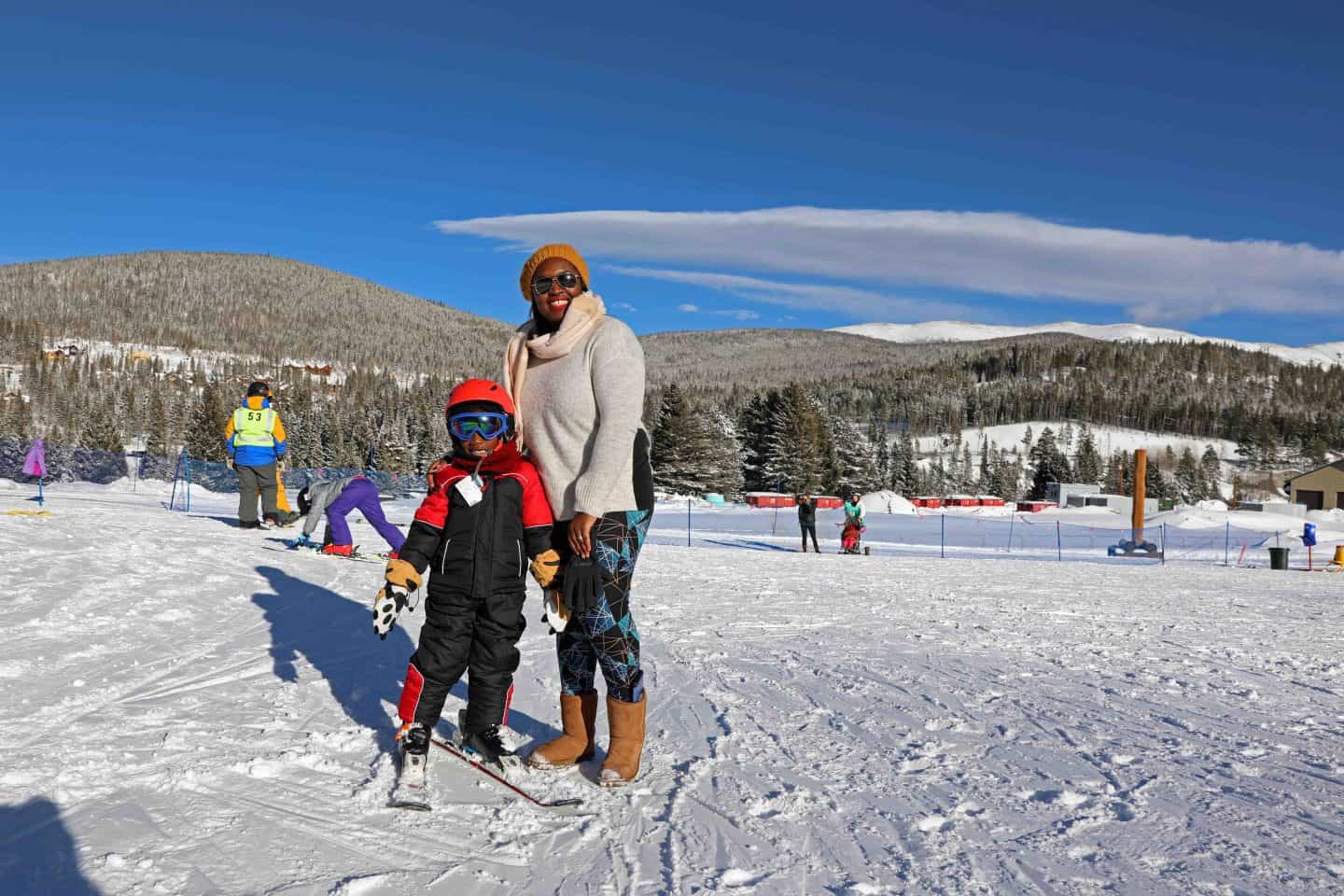 What equipment do you need to take along?
With the increase in ski hire prices, many boarders or skiers are typically undecided whether to buy or hire a ski. However, this depends on how often you ski and what level of skier you are. Once you get to the intermediate level, getting a pair of boots is important to ski equipment.
Every foot is different, and ski boots are not produced to your feet, leading to an uncomfortable time on the hill. Ski boots can be comfortable, and if you've ever suffered shin injury from an ill-fitting boot, will you understand the importance of buying your own – fitted by a professional ski boot-fitter. It is advisable to buy in the resort to fix any problem during the week, ensuring comfort. When it comes to skis, investing in your pair depends on how you travel to the resort and how often you ski.
With infrequent trips and the high cost of service, the cost of ski equipment means that a ski hire is a viable option. The essential equipment you will need to bring includes gloves, thermals, ski socks, mid-layers, goggles, a ski jacket, a buff or bandana, and ski trousers. You can rent helmets if you want to, but many people prefer bringing their own.
Transportation
Getting to your ski resort or destination is an adventure in itself. Considering your mode of transportation cannot be exaggerated. If you're going with your family, it will be cheaper to drive. If you're going inter-country or on a romantic weekend, you might want to consider boarding an airplane. If the kids are going with you, it could be fun to check alternative means of transportation, such as the train.
Once you consider how you'll get to your ski destination, there may be other things you need to check. If you're traveling by air, how will you get to the ski resort? Do you have other plans in the area you're visiting?
Conclusion
Well, now you can go beyond daydreaming about your ski holiday planning and start making some pragmatic decisions! Ski trips are perfect for people who want a more active holiday experience. As explored in this article, there are a few things to consider before heading to the slopes. We hope these factors to consider when planning a ski holiday, as discussed herein, will help you plan your ski trip efficiently.