There is no doubt that planning and saving for a vacation can be a tricky thing to do. But assuming you're lucky to have the money when time is available for vacation, the question then becomes, where do you go? If you're looking to step away from the daily demands of work for a lot of rest and relaxation, then your best choice would be to head to an all-inclusive resort. Such resorts offers a place to sleep, walk, swim, sunbathe, people-watch and do many other activities. An all-inclusive resort vacation actually takes a lot of planning and stress off.
Here are reasons why you should choose an all-inclusive resort every time you go out on a vacation:
Convenience and stress Free budgeting
There's no better convenience than when you have all your plans for flight, hotels, meals, and entertainment wrapped up neatly in one package so you don't have to worry about anything else. An all-inclusive resort saves a lot of hassle and time that would have otherwise gone into planning. Due to predetermined process, an all-inclusive resort will help you know the exact amount of money to be spent during the vacation as long as you stick to included dining options and activities. Studies have also shown that all-inclusive resorts can trim your vacation costs by up to 25% compared to when you're paying up things as you go.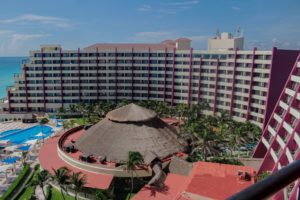 Endless fun
All-inclusive resorts offer much more than just sun and sand. Here, you may find special evenings where you can savor different foods and dining experiences including local and international dishes. Such resorts often feature on-site discos, spas, entertainments like comedians and live bands, as well as casinos for even more thrill. You could also find interactive experiences such as fitness classes and dances, treasure hunts, snorkeling lessons and clubs for the kids to keep them engages and happy.
Transportation
Renting a car for transportation is often expensive and tiresome. However, an all-inclusive vacation eliminates the need for a rental car. If you would want to go on a sightseeing adventure, you can simply use the resort's shuttle service or hire their cab. Tour companies also usually pick vacationers from the resort as well. In major tourist hotspots, all-inclusive resorts often have free guest pick ups at the airport as well, completely eliminating the need to arrange your own means to the resort.
Emotional benefit
Do you know that every purchase decision you make activates the pain center of your brain? Well, that is according to a research by the US News and World Report. This means that every time you pull out your pouch to pay for a drink, meal, or any vacation activity, afterwards, you will be struggling to relax. An all-inclusive resort takes the pain associated with making a purchase decision leaving you to concentrate on what matters more- gaining more pleasure. In addition, when things are paid for in advance, your mind and emotions responds to them as if they are free which make you enjoy them more.
Meet New People
Throughout the world, all-inclusive resorts are becoming extremely popularity as people seek better ways to vacation. This means that you will have the chance to meet and mingle with people from across all corners of the globe who are looking to benefit from the advantages of booking an all-inclusive vacation.
Overall, all-inclusive resorts tend to be cheaper and more convenient compared to independent travel. With so many deals being offered by online outlets and travel agents, you can easily grab a quick vacation without having to put a dent in your bank account