Choosing the best streaming service to use has gone beyond considering which of these services features the best original movies or shows. Value for money and app experience, amongst others, are a few other factors you must consider. You will learn which of the streaming services are the best to use in 2021 in this article.
Many users have subscribed to various top streaming services, such as Amazon Prime and Netflix, for various personal – but good – reasons. However, while there might be restricted choices when picking the best online streaming service that suits your needs, you might be overwhelmed when making the right decisions.
This article comprehensively examines the best streaming services in 2021, so you choose the one that offers the best value for your money!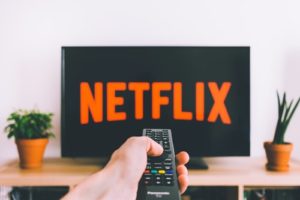 Top 5 Best Streaming Service to Use In 2021
Netflix
Inarguably, Netflix offers the best original video entertainment amongst all other streaming services available presently. Spending several billions of dollars yearly to create original unscripted and scripted series, shows, etc., Netflix has proven to have a competitive edge over other major movie studios.
Netflix aims to recreate a cable TV, offering lowbrow and highbrow programming to fill several different networks. It also aims to be a library of older movies and shows. Netflix costs $9 monthly for a regular subscription, $13 for HD, and $16 for 4K.
Amazon Prime Video
Although this streaming service doesn't contain as many originals as Netflix, Amazon Prime Video is also worthy of consideration when examining value for money. Amazon Prime also premieres several leading dramas and comedies monthly, such as Fleabag, The Marvelous Mrs., Modern Love, and others.
Amazon Prime Video also showcases a selected few Thursday night football games, plus older TV shows and movies, dated as far back as the '70s and '80s. Amazon Prime Video streaming service costs $9 monthly or $119 yearly.
Apple TV+
Although focused majorly on churning original content to viewers, Apple TV+ doesn't contain older shows with hundreds of episodes like Netflix and Amazon Prime Video.
This streaming service focuses on building a collection of high-quality comedies and dramas. And ever since, they have offered several interesting shows for their viewers in this regard, including the Morning Show featuring Jennifer Aniston and Reese Witherspoon, Dickinson, Amazon Stories, Little America, The Banker starring Samuel L. Jackson, and others.
The Apple TV+ Streaming service costs $5 monthly.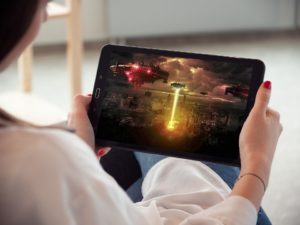 Hulu
Owned by Disney, Hulu is an excellent option for persons who still fancy traditional TV. Hulu offers access to plenty of prime-time shows, including ABC, FX, Fox, NBC, and Freeform.
Recently, in 2021, this streaming service launched FX on Hulu, combining several of FX's past shows alongside premium offerings like Mrs. America. You can also add a Live TV service and record shows using Hulu. It costs $6 monthly, with ads, or $12 monthly without ads. It costs $55 for a subscription with the live TV ads on.
Disney+
If you are a Disney fan, you can prioritize this streaming service. Disney+ features almost all (if not all) animated or unanimated major movies. This top-performing streaming service focused on Disney brands, including Star Wars, Marvel, National Geographic, and Pixar.
They are still working on offering original content. Nonetheless, some TV Shows can only be watched on Disney+, such as The Baby Yoda Show. Typically, it is an excellent babysitter for persons with kids older than 2 years.
Disney+ cost $6 monthly or $70 yearly.
Discovery+
Although launched recently – 2021 precisely – this streaming service has shown great potentials of becoming a leading streaming service within a short while. Discovery+ contains several reality TV programs, including Food Network, TLC, ID, Animal Planet, Travel Channel, History, Cooking Channel, Destination America, Discovery Life, etc.
Discovery+ costs $5 monthly with ads or $7 without ads.