If you are tired of watching superhero movies and comedies, we have prepared a list of the best American dramas of all time for you! Drama movies are not exactly a "lightweight" genre and often cover serious and significant topics including hard life choices. Therefore, some people choose to avoid these and just want to be entertained with light topics.
However, a good drama movie can really move you and make an impact on you. It can make you identify with a character, it can make you cry or even experience fear and suspense. So, why not give them a try? Also, you can check out the best patriotic movies or best movie musicals.
This time, we have chosen the list of best American dramas, in no particular order. When it comes to the best dramas, the differences are really minimal and come down to personal preference. So, putting them in certain order would not make that much sense, since they are all fantastic movies.
Even though it sounds impossible, but many people haven't seen many Hollywood classics. If you are one of those people, keep in mind that these movies are extremely popular for one reason – they are great movies. Just choose the plot you like and enjoy yourself!
Best American Dramas
Here are some of the best drama movies you should watch:
The Godfather (1972)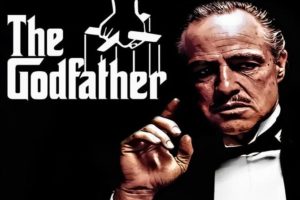 Let's start with one of the Hollywood classics – The Godfather. From the director Francis Ford Coppola and based on the Mario Puzo novel "The Godfather" comes one of the greatest movies of all times. It includes some of the greatest actors ever like Marlon Brando, Al Pacino, James Caan, Robert Duvall, and Diane Keaton.
The story is about a mafia boss Don Vito Corleone who is trying to transfer control over his empire to his son Michael Corleone. He tries to make him a ruthless mafia boss, even though he is kind of reluctant. In this movie, you will see the secrets of the Mafia from the inside.
Schindler's List (1993)
Schindler's List is a movie directed by Steven Spielberg. The story is placed in Poland, during the German occupation in World War II. Oskar Schindler (Liam Neeson) and his wife Emilie are saving the lives of over a thousand Jewish refugees. As the factory owner, he employs them in order to save them from the Holocaust. At the same time, he is trying to maintain good relations with the Nazis, in spite of seeing their ruthless massacre.
Casablanca (1942)
Casablanca is directed by Michael Curtiz and it is also a movie with a story that happens during World War II. Humphrey Bogart and Ingrid Bergman are the main characters in a story in which a cafe owner is trying to decide whether to help his ex-lover and her husband escape the Nazis and go to America. This movie is full of tension and suspense and worth watching.
One Flew Over the Cuckoo's Nest (1975)
Director Milos Forman did a great job with one of the best movies of all time starring Jack Nickolson. He plays the main character, McMurphy, who is a criminal who is admitted to the mental institution because he pleaded insanity. In there, he leads a rebellious group of patients who stood up against the oppressive Nurse Ratched.
Taxi Driver (1976)
Taxi Driver, directed by Martin Scorsese, is one of the best Robert De Niro movies. He plays a veteran who is mentally unstable. He suffers from insomnia, so he works as a nighttime taxi driver. During his working hours, he sees how decadent society is and encounters an underage prostitute. He then tries to liberate her from her pimp and get her back to her parents.