If you still like to invite people over to listen to your records, enjoy them on your own or simply like to collect them, you should know that some of them might make you rich! Combine an iconic musician and an old record, and you have a priceless jewel. These 10 rare records are worth a fortune today:
1. The Beatles – The Beatles (White Album) (1968)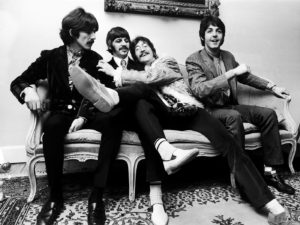 This double album was released in 1968, but the copies were different. The Beatles and the executives from the studio got stamped copies that had serial numbers starting with A00000 and ended with the number of the copy. So there was A000001, A000002 and so on. Clifford J. Yamasaki purchased the first copy in the '70s from Capitol Records, and it was sold for $35,000 in 2013. The copy with the number A0000023 was sold for $13,750 at an auction. "Please please me" (1963), "Abbey Road" (1969), and "Yesterday and today" (1966) are also some of the most valuable records. All these 10 rare records are worth a fortune today but if you have The Beatles records you might not even have to keep reading.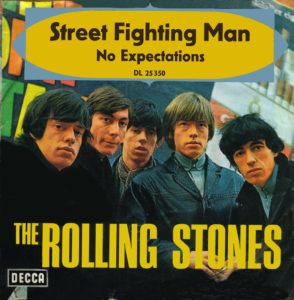 2. The Rolling Stones – Street Fighting Man (No Expectation) (1968)
The first, original picture sleeve The Rolling Stone's record had featured a picture of police brutality that took place in 1968 during riots at the Chicago Democratic National Convention. The record label thought that the photograph is too controversial, so they withdrew sleeves. There are between ten and 18 copies of the record with the original sleeve somewhere in the world.
3. Sex Pistols – God Save The Queen (No Feelings) (1977)
The British punk band was fired by A&M Records only 6 days after making a deal with them in March 1977. Apparently, their bad behavior was intolerable, but the record company already made 25,000 copies of the single "God Save The Queen". Even though they were supposed to be destroyed, nine copies surfaced and got sold for around $8600. No one really knows how many of these records are still out there, so if you find one among your collection know that you have every reason to be thrilled.
4. Nirvana – Bleach Re-release (1992)
Bleach was first released in 1989, and only 1000 copies were made and sold at Lamefest in Seattle to fans. Now, these copies are worth hundreds of dollars but aren't the most valuable ones since all these 10 rare records are worth a fortune today. The label company Sub Pop experimented and tried different marbling techniques in later pressings though, so one of these records might even be worth $15000. It's the red and white LP wrapped with blue 7-inch and there are only 500 sets.
5. David Bowie – Diamond Dogs (1975)
The original album was withdrawn for an interesting reason – it showed dog genitals on the cover. RCA, the label company, airbrushed the area out later, but some employees kept the originals. In 2003, one copy was sold for $3550 on eBay, but when you think about how much time has passed since then and that the great singer is, unfortunately, deceased, you can imagine how much would this original version of the record be worth now. I'm sure it deserves to be on this list and all these 10 rare records are worth a fortune today. "The Prettiest Star" is also worth a lot now, so make sure to recheck which David Bowie records you have in your collection.
6. Led Zeppelin – Led Zeppelin (1969)
This album featured both original songs and covers of great blues songs, but surprisingly, it was one of the 10 awesome albums that the critics initially hated. Despite the bad reviews, it received massive success and the critics later changed their mind and rated it as one of the best albums of all time in 2003. The original record had the band's name written in turquoise, but the words were later printed in orange, and the first version is now probably worth more than $1000.
7. ABBA – Hova's Vittne (1981)
Only the people from the record company got their hands on the promotional copy of "Hova's Vittne", ABBA's special single. This red vinyl was printed in just 200 copies and is now worth around $3,500, but how could we even question the worth of this amazing Swedish band that brought us legendary songs such as "Money, money, money" and "Dancing Queen".
8. Prince – The Black Album (1987)
You don't think that a few hundred dollars is a fortune? Well, how about $42,300? "The Funk Bible" known as "The Black Album" was supposed to be sold in 500,000 copies, but Prince decided to pay the label company to recall all copies. Why? He was convinced that the record was evil, but it already got out, and despite his complaints, all the copies got sold. The original unopened record was sold for the incredible $42,300 in 2018 an unsealed Canadian copy of this record got sold for $27,500.
9. Bob Dylan – The Freewheelin' Bob Dylan (1963)
This is Bob Dylan's second album and it got changed a bit before the scheduled release in 1963. These changes make a huge difference when it comes to the record's worth. Four songs got replaced with new recordings, but they pressed the old version instead, and only a couple of copies made by mistake have surfaced ever since the release. This record is among the most valuable records in the world, and the mint copy was once sold for the incredible $35,000.
10. The White Stripes – Lafayette Blues (1998)
Only 15 copies ever got pressed, and the cover of every single one of them got hand-printed by the founder of "Italy records", Dave Buick. The "Lafayette Blues" were set to succeed and make The White Stripes the bend we all know today. The copies got sold on the Detroit record release show in 1998, so if you happen to be one of the lucky ones who got to buy it then for $6 a piece, you can now sell them for $12,700 each.
As long as you kept your records safe and they're still in good condition, these 10 rare records are worth a fortune today, so they might even make you rich tomorrow!