Spending time in the water is not just fun but also good for your health. The UK has thousands of miles of coastline and several lakes and rivers, which means it has countless water sites where people can have fun on the water.
Best Water Sites In UK
You can all sorts of fun activities like surfing, kayaking, waterboarding, etc.
Here is a list of some of the great water sites in the UK to have fun and relax.
Norfolk
Paddle-boarding on River Wensum is an exciting and peaceful water activity you can do in Norwich. The area of Norfolk is gorgeous. There are winding meadows and tranquility.
The area has a variety of wildlife including herons, kingfishers, non-native terrapin turtles, and swans.
There is a pub on the site as well so you can enjoy wine or beer by the river and enjoy the surroundings.
Fairytale Loch
The place is so gorgeous that it looks like a painting. Fairytale loch is surrounded by majestic Munros that are snow-topped. You can enjoy the water by paddle-boarding. You can launch the paddleboard from the sandy beach and just cruise across the water.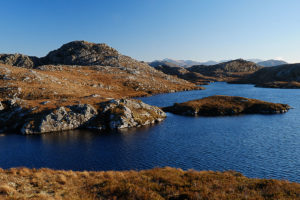 There are a lot of beautiful things to gaze on like Ben Vorlich, Edinnample Castle, and Stuc a'Chroin. Apart from paddle-boarding, the Loch also offers other water activities as well like canoeing and wild swimming.
Brighton
Brighton is one of the best water places in the UK and it is known for offering beach fun, a liberal attitude, and music. It also has an excellent water sports destination where you can enjoy dinghy sailing, stand-up paddle-boarding, and windsurfing. You can explore the coastline and the beach through sailing, kayaking, and other powerboat options.
Cornwall
Near Redruth in Cornwall has Stithians Lake which is a friendly and established RYA-certified center that offers lessons for sailing, paddle-boarding, and windsurfing. There is an adjacent campsite where you can find toilet facilities and new showers. To rest after a day of water activities you can go to a popular café, Golden Lion.
Camber Sands
The four-mile sandy beach is an award-winning site for water fun. It is located from Camber village to East Sussex and Kent border. You can enjoy exciting activities like kite-surfing and windsurfing.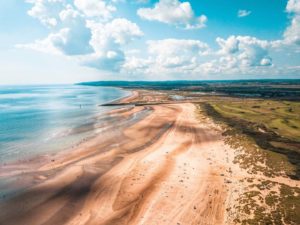 Camber sands always have favorable wind directions so you can always indulge in exciting activities. When the swells are right you can also enjoy surfing.
Teapot time, River Medway, Kent
The Teston Bridge country park neat Maidstone on River Medway is a gorgeous place to have some water fun. You can enjoy paddle-boarding and kayaking. You can go downstream and upstream. The little stretch of the river goes towards the Tonbridge through Teapot Island Museum and there is a café where you can rest after paddle-boarding or kayaking.
The Lake District
There is a wide array of water sports to enjoy. You can enjoy exciting sports like gorge scrambling and dragon boat racing. One of the best spots to go to is Windermere as there are several islands and gorgeous rivers to explore.
The Lake District has several water sports centers throughout the region where you can fly board, sail, and water ski.
Lock Ken
The loch has two marines and it offers excellent water sports facilities. The beautiful Galloway hills are a sight to behold. The place offers the best windsurfing, skiing, and wakeboarding experience.
Orkney Islands
It is located just odd the northern tip of mainland Scotland. The place offers memorable Scuba Diving at the Scapa Flow.
The 50 square miles of deep water is home to wrecks and sunken ships.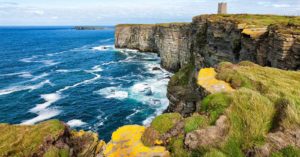 Hayling Island
There is a wide variety of challenging and exciting water activities. The annual National Watersports Festival is also organized on Hayling Island.
There are a lot of sheltered waters and open and wide spaces. You can enjoy jet skiing, sailing, powerboating, kitesurfing, and windsurfing.