Sometimes you just want to escape crowded places and find peace and quiet somewhere away from all the big city rush. Where to go though? Well, there are hidden gems of privacy at destinations that you maybe haven't even heard about. Among many things Europe can offer to tourists, there are thousands of hidden islands where people can find tranquility, discover new cultures and enjoy different cuisines. Here are the best secret islands you can visit in Europe:
1. Oronsay Island, Scotland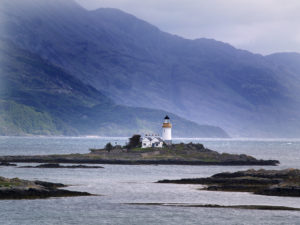 There are 790 islands in Scotland and among them is the undiscovered natural haven of Oronsay Island. This mythically charming island is near Skye – the Celtic wonderland. You can occasionally even have access from Oronsay Island to Skye due to tides which only makes this place one of the best secret islands you can visit in Europe. There are many sightseeing possibilities from the icy blue coast to the caves and cliffs that make this mystical island even more special. The view on its own is worth the trouble of traveling there.
2. Ponza, Italy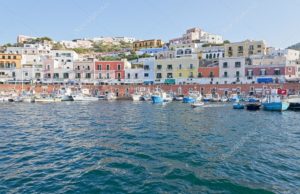 Somewhere in the Tyrrhenian Sea hides a secret island called Ponza, the best place to be at during summer if you want to escape the city heat. You can explore the hidden parts of the island, take a dip in the water or have a picnic, but don't forget to visit the Ponza Tower and have a Campari soda while enjoying the views of yachts heading into the harbor at sunset. Now that's what I call a magnificent view. Feels like you're already there, doesn't it?
3. Gozo, Malta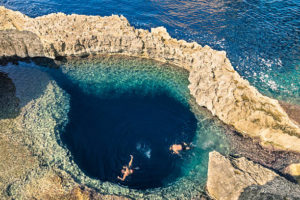 Only a ferry ride and 25 minutes from the main northern port of Malta hides Gozo, one of the best secret islands you can visit in Europe. Once you get there, you'll enjoy the sight of Baroque architecture and get to taste local bread, wines, and oils, since there are stalls that offer delicious tasting sessions. Gozo is known for a unique geological phenomenon called The Blue Hole which is an incredible dive site. This is the reason the magnificent island is very popular among divers, and any other explores of the seas.
4. Inishmore, Ireland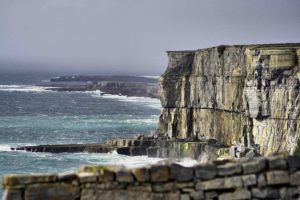 This large island in Ireland isn't everyone's favorite place to travel, but those who enjoy hiking, long walks, and interesting new foods seem to love it. If you want to see seagulls and blustery, brooding landscapes, this is the place you need to go to. It's eerily atmospheric and has incredible stone walls. Breathe in the salty air and listen to sounds of the sea in this peaceful escape from the racket of big cities.
5. Porquerolles, France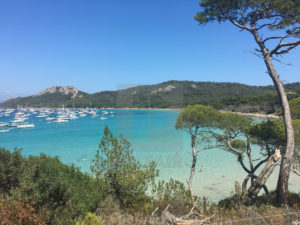 Everyone goes to Paris, but why not visit secret parts of France reserved for nature lovers in pursuit of tranquility? This island is great for summer months when boats of curious and adventurous tourists approach its sandy coasts. They often visit the Port-Cros National Part which is the largest attraction this hidden part of France has to offer. I know that it's not the Eiffel Tower, but if you're looking for peace and quiet you want to stay away from Paris anyway.
6. Texel, Netherlands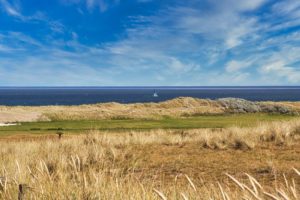 If you want to wander around a stunning beach without meeting another soul, you should head over to Texel. Discover everything Holland has to offer in peace and quiet because this island is one of the best secret islands to visit in Europe. You'll see long cycle trails, pretty villages, and tulip fields, so I wasn't kidding when I sad that you'll truly discover Holland even though you're away from big cities. Don't forget to visit the Duinen van Texel national part and enjoy the sight of both dunes and grassland.
7. Lastovo, Croatia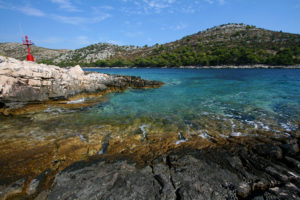 Enjoy the stars at night and the sunshine during the day by walking around and enjoying the sight of the sea in Lastovo. Even though this is a large island, there is only one hotel, and you can enjoy the silence in an amazing beachside restaurant. It's the perfect solution for those who want to escape the troubles of everyday life and just relax in this beautiful country in the Balkans.
8. Bozcaada, Turkey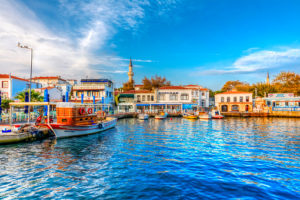 Even though you can easily get to Bozcaada from Istanbul, it's, surprisingly enough, not a destination where you can find many tourists. The natural beauty of this island in Turkey will leave you breathless and might remind you of Greece because of its harbor and buildings. This lost island is somehow trapped in time but in a good way, as if someone hit pause on the everyday rush, so you can just enjoy yourself without feeling pressured to keep moving forward.
9. Grinda, Sweden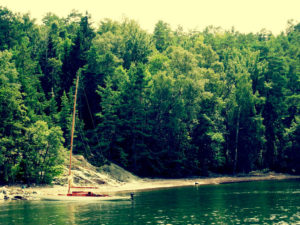 Stockholm's archipelago has thousands of islands, but Grinda is one of the best secret islands to visit in Europe. It's the easiest island to reach and has a carefree, casual, and unpretentious allure. Simply put, it's the place where you can feel free to just be lazy and spend your days at the beach doing nothing other than getting a great tan. If you instead want to float in a kayak or jump off cliffs, you sure can, and it will definitely make you forget all about the city life.
10. Formentera, Spain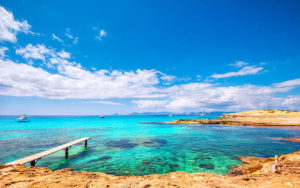 There's a lot of Balearic islands, but there's something special about Formentera, and it's one of the best secret islands to visit in Europe. Ibiza is nearby, but this hideaway keeps you away from all the noises of Ibiza's nightlife. Formentera offers amber sunsets, white sandy beaches, and the perfect escape from your busy life. Discover the fascinating and diverse marine life by visiting Illetes, the main beach of this island, and don't forget to taste Mediterranean food. Try tapas plates or even the freshly caught seafood depending on your budget. The best part about this island is that it's easy to explore it simply by riding your bike. Enjoy the sight of ancient lighthouses and soak in the beauty of this secret part of Spain that you must see for yourself.
Most importantly, enjoy your trip and make sure to have fun!