Are you planning to visit Seychelles for a honeymoon, vacation, or family picnic? If yes, then you should know few things about the country. Seychelles has developed into a hub for tourists across the globe. This article will discuss every fact about the country, including the currency, features, standard of living, transportation, etc. So, let's get down to business without taking much time.
Seychelles Beautiful Islands and Eye-catching Beaches
You must have been wondering if everything you've heard about Seychelles' beauty is just a fantasy and overrated report — right? I am glad to tell you that all the beautiful pictures you've seen; and mind-blowing reports you've heard about Seychelles are real and genuine.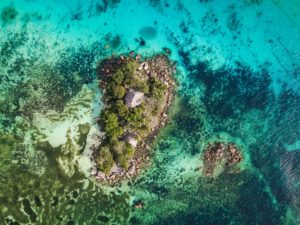 The East African country is known for its beautiful islands, including Curieuse, Mahé, Grande Soeur, Praslin, and La Digue. It also boasts crystal-clear water, eye-catching beaches, and other iconic places.
The hotels are conducive enough to provide you with quality night rest throughout your stay in the tourist hub. We can't talk about Seychelles without mentioning the ever-busy beaches that always welcome guests and tourists from across the globe.
Famous Seychelles beaches — such as Anse La Passengers, Anse Major, and Anse Georgette— remain safe and healthy for everyone irrespective of age, status, and class. There more to say concerning Seychelles' beauty and serenity, but I'm afraid time won't permit more.
I'm sure you would discover more reasons why the country is among the top 10 places you should visit in Africa as a vlogger and tourist.
Seychelles Temperature
Here is another thing to know about the country before finalizing your traveling plans. Located in the eastern part of the continent, you should expect a sunny and high temperature at the peak of the day — I mean at noon.
Temperature mostly stays at 30C at noon, although there are days it drops to 25°C. Even at that, it's always sunny here, and you would hardly believe the temperature is below 30. Hence, I advised you include enough white clothes, sundresses, sandals, and sunscreens in your luggage to avoid dark stan.
I advise you to apply sunscreen on the tip of your ears when exploring the cities at noon. This will prevent your ears from being affected by the sun.
However, you won't have to worry about the sun forever because it doesn't scorch or hurt in the morning. You would like to know that Seychelles' sun rises as early as 7 AM and sets at 6:30 PM.
Seychelles Security Status
Seychelles is relatively safe and secure for visitors and tourists. La Digue, Mahé, and Praslin appeared to be the most secured cities in the country.
Nonetheless, considering the tension in many African countries, I would advise you remain vigilant throughout your stay in the land.
Endeavor to keep your materials in a safe and secured place while you explore the land. You must be security conscious.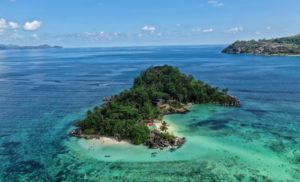 People, Culture, and Tradition
Talking of people's culture and traditions, Seychelles citizens are called Seychellois. They are welcoming, loving, peaceful, and more than ready to show you their culture and traditions.
They are naturally known for their hospitality and desire to make tourists feel at home. We can't talk of Seychelles culture without mentioning the Seychellois matriarchal society where women play the leading role in the family.
At least 86% of the people are Christian, while 14% consists of Hinduism, Islam, and others. It means there are provisions to worship whatever you believe while you are in the country.
Shopping and Cost of Living
Shopping in Seychelles is made simple for all strangers because sellers accept foreign currencies. They are various supermarkets, small-scale provision stores, and open markets scattered across the islands.
You can pay in EUR, Dollars, or Pounds while you collect your change in Seychelles local currency known as Seychelles rupees. However, the only downside to shopping in Seychelles is the high price tag because items appear to be on the high side.
A pack of biscuits is close to 4 euros, while pineapple almost doubles at 7 euros. There is a high cost of living in the East African country. So, you should be ready to spend big on crucial materials.
Conclusion
Seychelles is a place you should visit for relaxation and vacation because there are many things to see and learn. The fun, panoramic view of iconic statues and the comfort provided at the seashore are unmissable if you ask me.