Welcome to the world's leading music streaming service provider, Spotify. Launched 12 years ago, Spotify has never ceased surprising its users with novel features. Spotify's "Car Thing", is a smart audio device offering music, podcasts and all sorts of entertainment for an enjoyable ride.
Spotify's music streaming service has enticed a lot of people, and by March 2021, it had 356 million monthly active users, 158 million subscribers, and it is still growing. In fact, with 70 million playlists on the app, driving has become a thrilling experience. The "Car Thing" now aims to enhance these features by effortless switching between your favorite curated audios with a voiced controlled command by a tap, turn or swipe away gesture.
How to Set Up Spotify "Car Thing"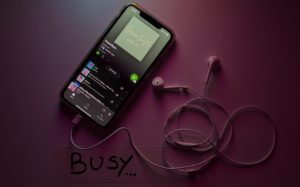 Spotify voice-controlled "Car Thing" has an easy setup.  Below is a procedure to follow for an accurate, easy, and simple set up:
In your car, plug the Car Thing device into a 12-volt power outlet using the provided adapter.
With steps outlined on the Car Thing screen sync it with your smart device, link your mobile phone to the vehicle's stereo,
Wait for configuration.
Allow the "Car Thing" to update if it needs to.
Mount it, (you decide to place it on your dashboard, air vent, or CD player using the magnetic mount).
Remember, you can begin your setup flow in the settings of your Spotify mobile app. And, "Car Thing" uses your device data and Spotify account. So, easily access saved music, podcasts, and get your recommendations in your saved library as you enjoy the ride.
One more exciting thing is the fact that you can play with different phones in an easy-to-follow guideline:
In the device, press the settings button located at the top right.
Choose Phone Connection where you'll be prompted to:

Connect to a new phone by Adding Phone
To connect back to a phone used before, Change Phone
To remove a phone, Forget the Phone.
The Spotify "Car Thing" can be used with Apple CarPlay and Android Auto depending on whether you have it in your car. Simply, connect Car Thing using a USB cable to the sound system. Then, its screen will show on the head unit's screen, though you still have the choice to control the playlist using the Car Thing.
Using The "Car Thing"

Using C"Car Thing" is as simple as using any other voice-enabled app, maybe even easier. You'll need to get the device, have it connected, and find new podcasts and music that you prefer. You can then play these with a simple voice command.
To use your voice, have your requests begin with, "Hey Spotify", and add your request, for instance,
"Hey Spotify, play my saved songs" or
"Hey Spotify, skip this song.
To use the dial button and screen:
Choose menu items by tapping or swiping the screen
When in the "now playing view", turn the dial to browse music and podcasts or in adjusting the volume.
To go back to the previous view, use the button beneath.
Also, the voice-controlled Car Thing comes with four preset buttons. They help you swiftly switch between your favorites tracks at any time.  These buttons will always return you to the latest podcast episodes with updated news.
Most alluring is Spotify's idea to save individual songs to presets. So, to quickly navigate using presets, save a preset playing by pressing and holding a preset button and remember to say, "Hey Spotify, save to preset [1-4]".
But, note, audios previously saved are lost as the new audio replaces it. Again playing preset demands a similar procedure, only that you'll say, "Hey Spotify, play preset [1-4].
Car Thing is now 'a thing' for many drivers. Operating under a freemium business model, Spotify makes its proceeds by premium users. So, you have to be a premium subscriber in America to enjoy the "Car Thing".  And from the read, you'll definitely enjoy voice-controlled audio switching easily, swiftly, and flawlessly at $79.99. Currently, it is free with a shipping fee of  $6.99 only, but you'll have to be on a waiting list.