The US census, conducted every ten years, is of great significance to the state government and the country as a whole. Computation of all US residents' age, race, and gender began with the U.S founding fathers. The US census determines the number of congress representatives for the next 10 years. Population trends in the US are constantly identified every ten years as essential for government funding of communities.
An overview of the recently completed census reveals a win by the republicans and a loss for the democrats. Two republican titans, Texas and Florida gain congressional seats while two democratic giants, California and New York, lose political influence. Also, the census recorded the second slowest growth in history.
Here are some 5 key takeaways on population trends on US census:
New York Misses Out on One House Seat
With 89 fewer residents, New York will miss out on one house seat. Previously, the Empire State had 27 seats which will now lower to 26 in the apportionment of the US House of representatives.  According to census officials, New York's population growth rate is due to constant immigration and the negative net domestic migration. The net domestic migration is the total number of inhabitants moving to a different state minus inhabitants from that state moving to another state.
Slow US Population Growth Rate While Some Regions Boom
The US Census Bureau disclosed a total population increase of 7.4% from the 2010's census. The total population now stands at 331,449,281, indicating a slower growth rate. As the total population growth rate slows, the Southern States of America are however recording a 10.2% population increase. The western states came second fastest growing with a 9.2% increase. North-east states came in third with 4.1%. Over the past ten years, Utah State was fastest-growing at 18.4% rate while West Virginia was first decreasing at 3.2%.
Decrease in California Growth
It's the first time that the most populous state in the US is recording a decrease in population growth. From the recently announced US census, California will lose a seat from its initial 53 seats in the House of Representatives. California has been a part of the United States since 1850 during the gold rush era. Currently, the state has more than 39.5 million residents.
On the flip side, Wyoming State has only 576,000 residents and maintains as the least populous state. Population experts explain the decrease as a result of immigration and low birth rates. More so, Californians are migrating from the state with fewer people replacing them. Despite the addition of 2.2 million residents in the last decade, California has recorded a net negative growth.
Sun Belt Thrives While Rust Belt Declines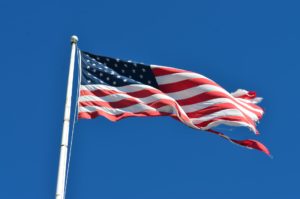 As six states in the US gain seats, seven are on the edge of losing seats. Some of the Rust Belt States covering north-eastern and mid-western states had a decline in population growth. California and New York combined with Ohio, Michigan, Pennsylvania, Illinois, and West Virginia in losing seats in the House of Representatives.
This is after the US census revealed a drop in population growth. Colorado, North Carolina, Florida, Montana, and Oregon join Texas in gaining a seat in the House. Since the 1980s, the Rust Belt States have recorded a decline in population despite playing an essential role in political campaigns nationally. The drop is a result of continuous migration by US residents from the Rust Belt States. Florida's population went beyond 20 million first in 2019. As a member state of Sun Belt, it thrives after seven years of over 20 million residents.
Texas is Growing Bigger
With two more seats in Congress, everything's big in Texas. The recent U.S census disclosed a population growth with a new population of about 29 million residents. The population growth is a win for the state after officials campaigned to have more migrants and new businesses. For instance, Tesla, an electric car manufacturer, has plans underway to leave California for Texas. Also, tech companies such as Hewlett Packard Enterprise (HPE) and Oracle have publicized plans to move to Texas. HPE Company intends to move to Houston and Oracle to Austin.
US democracy representatives are fully dependent on the census. Republicans are excited about the US midterm elections, though most migrants in republican states are still young while others are people of color, who are known to lean Democrat.