Summertime fruit is the first thing that pops on your mind when you are thinking about summer? You are not the only one. Colorful, tasty, sweet, juicy summer fruit gets along great with the sunny weather.
When the summer comes, we have to deal with the heat and the sweat. But nature has made sure that we have enough healthy ways to keep ourselves hydrated. Even though every season has its own food, you have to admit that summer has the most colorful and most delicious food. This is also a favorite season for vegans because they can make delicious vegan low-calorie meals.
You can do a lot of different things with summertime fruit. You can make salads, desserts, cocktails, juices, alcoholic beverages, tea, etc. Or you can eat them the way nature intended – fresh.
Even though the summertime fruits are delicious, keep in mind that you should eat them in moderation, just like any other type of food. But when you eat them in moderation, they provide a boost of energy, keep you hydrated, cool you down, and can help you with tiredness and fatigue.
Here are some of the best summertime fruits you can eat:
Watermelon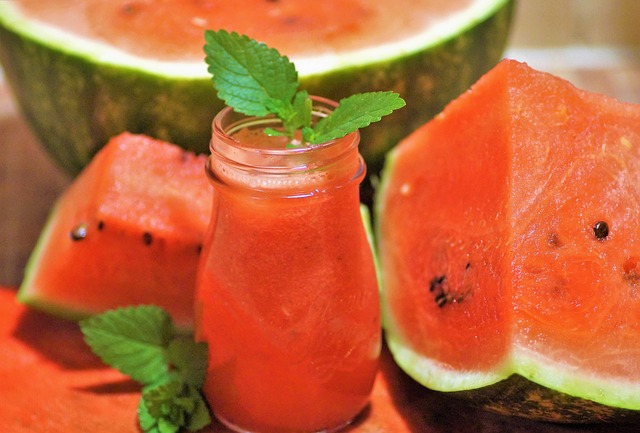 Watermelon is a red, juicy, low-calorie fruit that goes hand-in-hand with summer. For most people, a summer without watermelon is unthinkable. Watermelon is filled with all sorts of vitamins (like vitamin A, C, B6), potassium, and other minerals and antioxidants. Those are the things that are great for your skin, hair, muscles, good for your eye health, immunity, heart health, digestion, etc.
You can find them in several types – with seeds, seedless, mini watermelons, yellow, and orange watermelon.
Mango
Mango is also low in calories but full of useful nutrients. In some parts of the world, mango is considered to be "the king of fruits". The greatest benefit is that mango is high in vitamin C and a lot of antioxidants. Besides vitamin C, mango is a source of other vitamins, B vitamins, A, K, and E vitamins, and is a good source of folate, which all contribute to good immunity.
Strawberry
As the summer approaches, we can see strawberries in the stores. This delicious red fruit is the favorite fruit for many people. Strawberries and champagne or strawberries and whipped cream is a perfect combination. They are great for your skin, digestion, and they are known as the fruit for teeth whitening. Besides that, they have a lot of vitamin C and fiber.
Strawberries are used to make various dishes like pies, ice cream, milkshakes, jams, juices, etc. But strawberries are widely used as a flavor in soap, perfume, makeup, candy, etc.
Grape
Grape is a fruit that grows on vines. Besides being consumed fresh, they are most commonly known for being used to make wine. Besides wine, you can make all sorts of juices, jelly, jam, vinegar, oil, etc. This fruit comes in various colors like black, green (or white), yellow, orange, dark blue, or pink.
They have a lot of antioxidants, minerals, potassium, vitamins C and K. Grapes help with heart health, eye health, cancer prevention, help with high cholesterol, and high blood pressure. They are also good for digestion and prevent infections.
Plum
Plums grow in many different parts of the world, and there are several types of plums. They can grow between two to seven centimeters or 0.8 inches to 2.75 inches. Plums are low in calories and contain a lot of minerals and vitamins. Just like most summer fruits, plums are also rich in antioxidants, and fiber. They help with reducing inflammation, lowering blood sugar levels, lowering blood pressure, lowering cholesterol levels. They are also good for bone health, heart health, digestive problems, and reducing the risk of breast cancer.