Tacos are delicious and considered one of the most perfect foods in the world. It is popular and loved across the globe. Mexicans have been enjoying tacos before their encounter with Europeans and Americans.
The United States started serving tasty tacos in 1905. Now many Mexican restaurants are serving a variety of tacos in America.
Best Tacos In America
Here are some of the places that offer the tastiest tacos in America:
El Green-Go's
The taco food truck has the best tacos to offer in Alaska. It has managed to establish a unique reputation because it uses locally sourced ingredients. If you want to get the taste of what Alaska has to offer, you must try El Green Go's tacos. Their menu has several vegetarian and vegan options.
The best taco on their menu is the salmon taco. Its flavor is a little different from other taquerias. The ingredients used in it are fresh and it makes it one of the best in the U.S.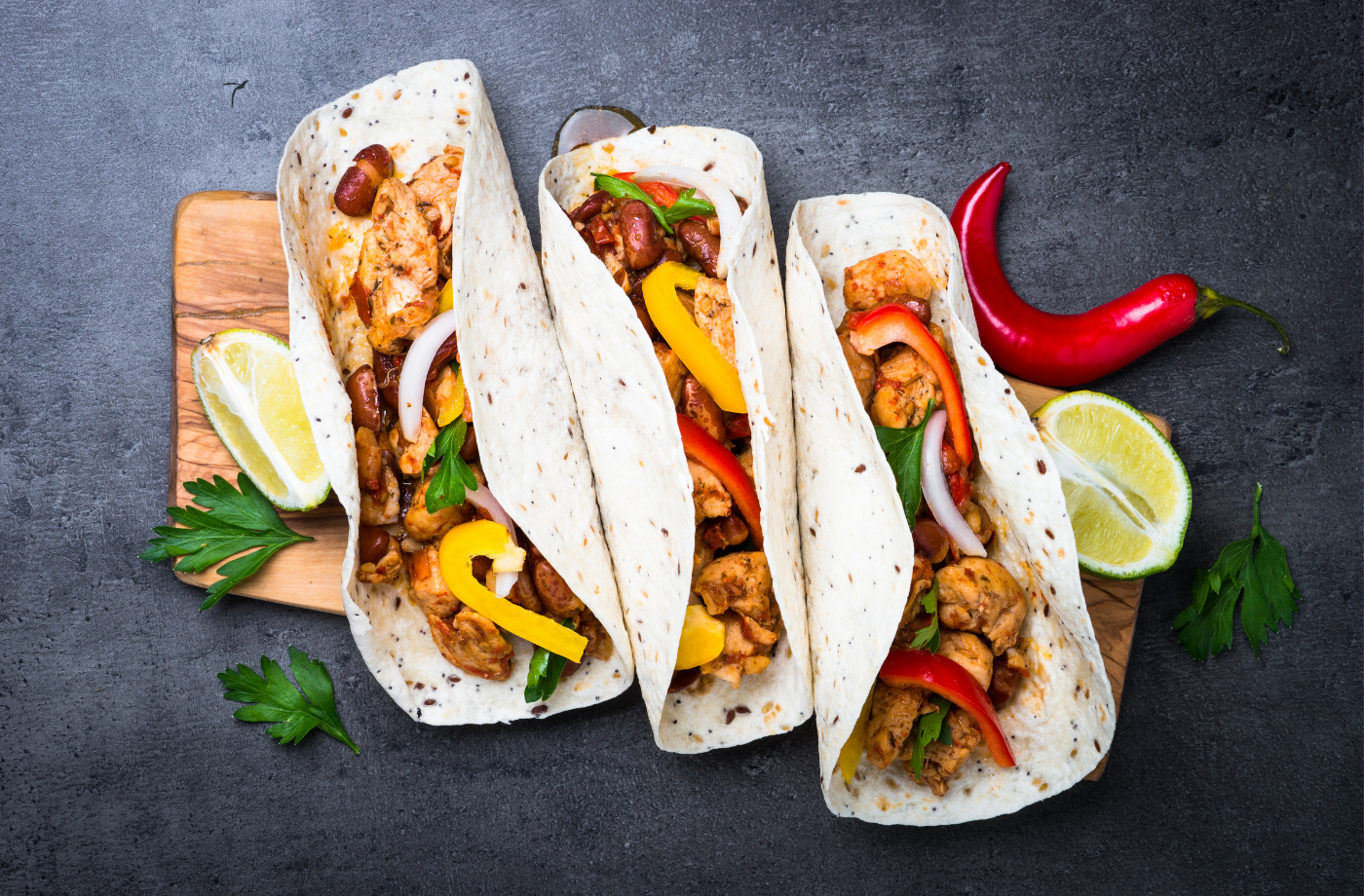 Green Ghost Tacos
It is the best taco place in Jackson, Mississippi because it focuses a lot on quality. It is a family-owned restaurant and they make their corn tortillas, so they are always fresh and crispy. They offer their tacos with delicious slow-cooked sauces that enhance the taco flavor. The carnitas tacos are the best taco on their menu.
Tacos El Bronco
New York does not have a very good reputation when it comes to Mexican food. But there are some great taco places in the city. One of the best taco places in New York is Tacos El Bronco.
It offers delicious and authentic Mexican flavors. The best taco on their menu is the Cabeza. It is the veal head.
It may sound strange but you will find it surprisingly delicious. The veal meat is slowly and is extremely tender. The flavor is even elevated with the use of salsa verde and cilantro.
¿Por Qué No?
The restaurant is in Portland Oregon and the ingredients it uses are all locally sourced. Their menu has several delicious vegetarian and vegan options.
When you get a chance to try their food, make sure you try the chorizo taco because it is the best and made using a family recipe.
White Duck Taco Shop
Asheville, North Carolina is known for amazing and different food. The best thing about their menu is that there is always something new and fresh to try because they rotate their menu.
The fusion restaurant guarantees exciting flavors. You can try tacos with flavorsome ingredients such as Bangkok shrimp.
The Traveling Kitchen
The Traveling Kitchen in Louisville, Kentucky had amazing Asian and Mexican fusion to offer. You need to check their Instagram to know their weekly location. The food truck has been serving heavenly tacos in Louisville for years.
They have a delicious menu and it is hard to pick a favorite. But if there is one flavor you must try, it is the Korean Beef or Bulgogi tacos. Bulgogi is one of the tastiest Korean dishes and when you put it in a taco, it is a perfect combination.
Tacodeli
The Tacodeli in Austin, Texas has the most delicious tacos in America. Their tacos are layered with flavor. They are filled with slowly-cooked meat that is stewed with a lot of spices and chilies.
The extra ingredients such as cilantro, salsa, and Queso Fresco elevate the flavor of the tacos even further.
Johnny Sánchez
If you want to enjoy the best food in the U.S. you must go to New Orleans and it does not disappoint when comes to tacos. Johnny Sanchez has the tastiest tacos you can get. The place was opened by the celebrity chef Aaron Sanchez.
He blends NoLa culinary with his Mexican heritage and is creative with his ingredients. There are a lot of fish tacos on their menu but the catfish tacos are a must-try.