According to a study by Tripadvisor, 67% of Americans are planning to travel this summer (between June 1 and August 31). A more considerable percentage of those, though (74%), are preparing for domestic vacations while just 13% are looking to travel to international destinations. The US' robust vaccination campaign has most likely played a significant role in restoring America's confidence in travel.
While the pandemic-acquired travel anxiety is still something many are grappling with, travel enthusiasts are gasping for beautiful beaches and destinations with access to the great outdoors and open-air attractions. Going into the summer season, travelers are likely to prefer national parks and outdoor spaces like beaches where social distancing can still be practiced. Here are top destinations preferred by Americans for summer travel:
Florida
Florida has been a popular travel destination throughout the pandemic and continues to trend in flight bookings thanks to its warm weather. According to Priceline, Orlando is its most booked destination for 2021 summer travel. Also, Skyscanner ranked Disney World air hub as its 6th most searched destination for the summer season.
Mexico
Unlike other international destinations, Mexico hasn't closed its doors to American citizens and is logistically easy to visit. The country continues its popularity as the most preferred close-to-home destination. Resort towns like Cancun and Cabo San Lucas are projected to remain the most preferred destinations for the summer. Priceline also ranks Caucun as the 6th top destinations in popularity.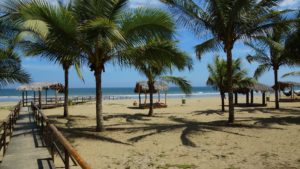 Hawaii
Hawaii is among the states with the most demanding COVID-19 regulations in the United States. The state requires tourists visiting or travelling between any of its islands to self-quarantine for 14 days
Ecuador
Ecuador currently allows US tourists provided they are three years or older. Tourists must present a negative rapid antigen or Covid-19 PCR test within three days of arrival failure, to which they will be quarantined. Alternatively, visitors can submit a completed vaccination card. For those arriving without a negative COVID-19 test, testing services will be offered. The US government also advises its citizens to take another test 72 hours before returning to the US.
Bolivia
This is a fascinating South American destination with wildly varying landscapes. The country allows vaccinated US citizens but has generally stricter requirements. Only visitors aged six and over are allowed into the country. Also, tourists must have a negative coronavirus RT-PCR test taken not earlier than 72 hours before departure. A health screening is also mandatory upon landing. After all these processes, you'll be quarantined for ten days and take a PCR test on the seventh day.
The Bahamas
This is a popular destination for stateside citizens and is now opening its doors to American visitors looking to travel to its picturesque Island. However, to travel to the Bahamas, travellers have to apply for a travel health visa and provide a negative coronavirus test certificate taken not earlier than five days before the day of arrival. Tourists are also required to get health insurance that would cover them for the entire period of stay- its cost is included in the travel health visa. Also, tourists on an extended day in the Island (more than 5 days) must take an antigen test on the 5th day. To avoid getting fines, be sure to travel around while wearing face coverings.
Europe
A year after banning non-essential travel, Europe is switching policy under certain conditions to allow vaccinated American tourists back. According to the French President, Macron, France is set to lift restrictions beginning this month progressively. The European Union (EU) has also been addressing the rollout of a vaccine passport called the Digital Green Certificate. Greece also opened its doors to American citizens and a few other countries with proof of vaccination on April 19. Additionally, non-EU countries, including Montenegro and Georgia, are welcoming vaccinated tourists.