Over the years, the car-buying market has been competitive. While both Volkswagen and Hyundai continue to improve the overall design, technology, and intuitive features, these results give customers more options than ever before searching for durable cars. Shoppers in these areas will appreciate this Volkswagen vs. Hyundai comparison when deciding which vehicle model is right for them. Continue reading to learn how these two models compare.
Volkswagen vs. Hyundai: Safety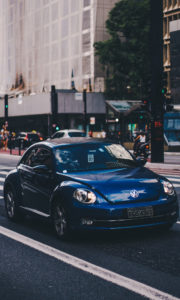 Volkswagen now has an abundance of safety features. For example, the Volkswagen Passat is fitted with the Intelligent Crash Response System, which helps reduce the effect of the crash. This safety feature works by switching off the fuel pump, unlocking the doors, and activating the hazard lights. Hyundai includes standard safety features such as braking systems and airbags but doesn't include a post-collision feature.
Volkswagen vs. Hyundai: Interior
We know how vital car interior space for shoppers. In terms of interior, you won't be disappointed with either Volkswagen or Hyundai. There's no limit to the load you can transport with Volkswagen. As for Hyundai, you will be pleased with the rear legroom and rear shoulder room.
Volkswagen vs. Hyundai: Technology
While safety and interior are essential, technology features geared towards entertainment and convenience can improve your driving experience. You can enjoy music in a new way with the infotainment centers fitted into both Volkswagen and Hyundai dashboards. Using Bluetooth, you can now connect your phones to stream music or podcasts. Besides, you can send text messages to your loved ones and make phone calls without holding your phone.
Volkswagen vs. Hyundai: Performance
Both Volkswagen vs. Hyundai has similar engine power and performance. They both have the same estimated fuel economy numbers and generate up to 147 horsepower and. For example, the 2020 Volkswagen Jetta can generate gas mileage and power from a standard turbocharged engine, while the Hyundai Elantra has a turbo, which is available in two trim levels.
Volkswagen vs. Hyundai: Design
The design of most Volkswagen cars takes a sporty exterior and an athletic look that is hard to come by. The taillights and LED head give the vehicle a modern and stylish look and feel that is only found in luxury cars. Hyundai is more of a budget-friendly vehicle, and this is noticeable with its minimal design aesthetics from the first time you enter the car. Therefore, the design of Volkswagen is better than its Hyundai counterpart.
Volkswagen vs. Hyundai: Power
Both Volkswagen and Hyundai have similar engine power. Like we said earlier, both models generate up to 147 hp. There's no question between Volkswagen and Hyundai models for people who enjoy a feeling of control on the roads. Most Hyundai models offer one automatic transmission, while Volkswagen models offer a 6-speed manual transmission power in its R-Line trim packages and base model.
Which Model Should You Buy?
The Volkswagen is better suited for everyday driving, while Hyundai presents better value with a lower price tag and more safety system. Volkswagen ultimately edged out with cutting-edge smartphone app connectivity, advanced safety features, and more wiggle room for those on board. Hyundai delivers the adrenaline-pumping performance you desire, and you'll get a whole lot more for your money.
Volkswagen vs. Hyundai: The Verdict
Now that you have a better knowledge of how both models compare. It's time to get behind the wheel and experience both models for yourself. The best part is that both Volkswagen and Hyundai models available in different colors and trims.