Many of our great and iconic solo artists, bands, songwriters, and musicians who in their first debut, were not quite known by some people around the world on their debut album, when they were just starting out, and for some is, they were underrated until they got their big break and opportunity to be known and become famous. After they released their breakthrough albums and being recognized in the mainstream music industry.
Black Sabbath " Paranoid " (1970)
This album is 50 years old now, it is Black Sabbath's second released album on September 18, 1970. The songs are basically about depression, said bassist Geezer Buttler, who wrote the lyrics because he doesn't even know the meaning of depression and paranoia.
Angel Deradorian former musician in Dirty Projectors says, "Paranoid's lyrics make it timeless". And some say it was one of the most influential albums of all time the most underrated songs in history.
Aerosmith "Toys in the Attic" (1975)
Toys in the Attic was released April 8, 1975, by "Columbia Records" and it was 46 years ago. It is the third studio album of the American rock band Aerosmith. Toys in the attic mean "going crazy". These are some parts of the lyrics of Toys in the Attic song "Voices scream, Nothing's seen, Real's a dream" that makes you think it's some kind of craziness that plays inside your mind with that lyrics. However, Walk This Way and Sweet Emotion tracks really helps the album to sell more copies.
Bruce Springsteen "Born to Run" (1975)
It is the third release album of American singer-songwriter, Bruce Springsteen, that he got his big hit, in the music mainstream, h
aving success and selling over 6 million copies in the United States. Born to Run album is a rock and roll, pop rock, heartland rock, that released on August 25, 1975, by Columbia Records. Bruce started to write Born to Run when he was just about 24 years old and it took him six months to finish the album. Springsteen says that the Born to Run album is about where he left behind his adolescent definitions of love and freedom.
Fleetwood Mac "Rumours" (1975)
Fleetwood is a British -American Rock band their album Rumours is their 11th studio album, and it was released on February 4, 1977, by Warner Bros. Records. Rumours album was a success for selling over 10 million copies worldwide within a month when it was released, and it was their first number one album that tops in UK Album chart and even in US Billboard 200, that they released. The songs that they released single on the album were Don't Stop, Dreams, You Make Loving Fun, and Go Your Own Way that reaches the top 10 in the US, especially Dreams that reach number one.
Billy Joel "The Stranger" (1977)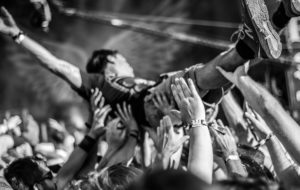 The Stranger is the fifth studio album released by Columbia Records, in September 1977. The Stranger has considered Billy's breakthrough album which four singles became top-40 in Billboard Hot 100 charts. Just the way you are tops in the number 3 spot. The Stranger album won 2 awards at the Grammy's winning, Record of the Year and Song of the year for the song "Just the Way You Are" and becomes Columbia Records best selling album, which sells more than 10 million copies worldwide.
AC/DC "Highway to Hell" (1979)
Highway to Hell was released on July 27, 1979, by Australian hard rock band AC/DC and it's was their 6th album released internationally, but in Australia, it was their 5th Album released. It was seven times platinum and more than 7million copies sold worldwide, that Rolling Stone Magazine includes their album in the list of top five hundred greatest albums of all time. Highway to Hell In 1992 tops to #1 spot in US Billboard Mainstream Rock, and in 2012 it tops #1 in Billboard Hot Digital Songs, 2013 it tops #4 in UK Singles Chart. It's so sad that lead vocal Bott Scott found dead at the back of his friend's car, 6 months after the song was released.
Prince and the Revolution "Purple Rain" (1984)
Purple Rain is released on June 25, 1984, and it was the 6th studio album by an American recording artist "Prince". The Purple Rain becomes the soundtrack in the 1984 film "Purple Rain" The album was a blend of funk, rock, R&B, synth wave, and new wave. In the 1980s Prince breaks and empowered millions of people by being one of the first black artists to have their videos watched on MTV. It was on #8 of Rolling Stone Magazine's 500 greatest albums of all time.
Michael Jackson "Thriller" (1982)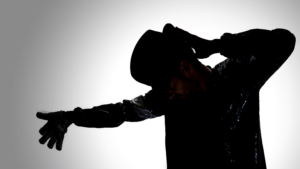 Thriller is the best-selling album of all time with over 66 million copies sold worldwide. Michael Jackson is the former member of Jackson Five and became solo. He's being famous in the world, he's one of the greatest and iconic artists in the music industry. Sadly on June 25, 2009, he dies at the age of 50, after suffering from cardiac arrest with the drugs that were given to him by his personal doctor that cause his death.
"The Number of the Beast" Iron Maiden (1982)
It was the third studio album of the heavy metal band, Iron Maiden, They release it in the United Kingdom on March 22, 1982, by EMI Records. It was the first album to top at the UK Album chart and at US billboard 200. The album creates controversy particularly in the US because of the album cover, which depicts Satan was controlled by Eddie, and the small Eddie was controlled by Satan.
Nirvana "Nevermind" (1991)
It was released on September 24, 1991, it was the second studio album of American grunge alternative rock band Nirvana released by DGC label, with David Grohl first featured as a drummer of the Band Nirvana. As we all know by now that David Grohl was the lead vocal of Foo fighters. "Smells Like Teen Spirits" was Nirvana's groundbreaking song from the album and the biggest hit in most countries like New Zealand, Spain, France, Belgium, and many more. I'm telling you, this is not part of their debut album.
Green Day "Dookie" (1994)
It is the third studio album, not a debut album released on February 1, 1994, by Reprise Records. Greenday is a punk-rock American band. The album is heavily based around his personal experience by frontman "Billie Joe Armstrong" about relationships, sexuality, boredom, and anxiety. The band won a Grammy Award for Best Alternative Album in 1995 and bringing up Alternative punk rock to success in the mainstream.