Many people are starting to enjoy classical music more than ever before. So, if you're looking to start listening to classical music and you're wondering what classical music to begin with, here's a list of top 10 classical music that you should absolutely check out.
The Top 10
Für Elise – Beethoven
You've probably heard this beautiful piece at least once in your lifetime. The Für Elise was discovered about 40 years after Ludwig Van Beethoven's death by Ludwig Nohl, and so it was never published during his lifetime. The Für Elise is arguably one of Beethoven's most famous classical music. The Für Elise drags its listener into a myriad of colorful emotions. The identity of Für Elise is not known, but whoever they are, we can only be sure that they are exceptional.
Piano Concert No. 2 in C Minor – Rachmaninov
The piano concert No. 2, written by Sergei Rachmaninov between 1900 – 1901, is often argued to be the best classical music ever written. This piece was written to symbolize his recovery from clinical depression and writer's block. The piece's 2nd and third movements were first performed by Rachmaninov himself as a Solo in the December of 1900 before performing the final work as the soloist with his cousin Alexander Siloti conducting on December 9, 1901. The final work left the critics in awe. You should listen to this piece if you're feeling in need of a little bit of healing.
Schindlers List – Jon Williams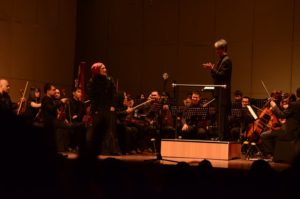 This is one of Jon William's most compelling works. It is the Original Motion Picture Soundtrack for Steven Spielberg's 1983 movie "Schindlers List."
The Planets (Includes Jupiter) – Gustav Holst
The planet is a seven-movement orchestral suite by English composer Gustav Holst. This piece was written between 1914 and 1916. However, this classical music was not written after astronomy but rather after the planets' astrological counterparts. Jupiter is often said to be the most popular of the orchestral suite.
The Four Seasons – Antonio Vivaldi
This is a group of four violin Concerti by Antonio Vivaldi. It is the most popular of Vivaldi's works. The Four Seasons was published in Amsterdam in 1725 and eight additional concerti (The Contest between Harmony and Invention). This piece was only rediscovered in the 21st century.
The Lark Ascending – Ralph Vaughan Williams
This was written in 1914 at the start of World War I. The Lark Ascending was partly written after a poem by English poet George Meredith. This piece tells the story of a skylark singing a beautiful song. The premiere of the 15 minutes concerto was held till 1921 after World War I. It was given by Marie Hall; the violinist Vaughan wrote the piece for. This piece is trendy for its beautiful melodies.
Enigma Variation (Nimrod) – Edward Elgar
Nimrod is the most famous of all 14 Edward Elgar's Enigma. Elgar's Enigmas were written after his friends. Nimrod was after Elgar's close friend and mentor, August Jaeger. This piece is famous at funerals and solemn occasions. Elgar suggested that the solemn opening of Nimrod is a nod towards Beethoven's Piano Somato No. 8. This piece is definitely the go-to for your quiet days.
Swan Lake – Tchaikovsky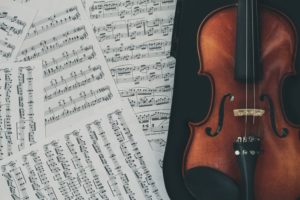 Swan lake was commissioned in the spring of 1875 and finally premiered in 1877. Swan Lake tells the story of Odette, a princess who was turned into a swan by an evil sorcerer. Tchaikovsky was really excited for this piece, but it was met with a lukewarm reaction by its audience.
Never mind the reaction it got at its early release, the swan lake is now adored by all and is now the most performed ballet in the world.
Messiah – George Fredrick Handel
This was premiered in 1742 and has been performed in various choirs all over the world since 1745. Handel continued to work on this piece after its first performance led to the version we knew in 1954. The Hallelujah Chorus is the most popular part of this piece.
Requiem – Wolfgang Amadeus Mozart
The composition of this piece started in late 1791, but unfortunately, Mozart had not finished this piece at the time of his death. The piece was completed in 1792 by Franz Xaver Süssmayr and delivered to Count Franz Von Waltsegg. Count Waltsegg commissioned the piece at a Requiem service to commemorate his wife (who had died on February 14, 1972)'s death anniversary.