Exploring the housing market for the first time can be challenging, especially with the current prices of the property market. While some expensive cities could rip you off every penny such as San Francisco (median home value $717,700) or Seattle (median home value $758,200), there are still various affordable options available.
Here are 5 midsize cities offering a good quality lifestyle where you can explore properties as a first-time buyer.
1) Pittsburgh, PA
Pittsburgh is renowned for its contributions in the areas of steelmaking, railroads, and banking. It's also a booming tech and healthcare hub. During Pittsburgh's Renaissance Era, the city's growth and industrial innovation earned Pittsburgh the nickname "the Forge of the Union." Downtown developments like the Cultural District have spurred further revitalization in Pittsburgh, making downtown one of the most walkable urban neighborhoods in the country.
Another plus point of Pittsburgh is its various shopping malls and commercial areas where you will find just about everything you need whether you live in Oakmont, Squirrel Hill, Robinson Township, North Hills, or any other neighborhood. Moreover, if you are a sports person then this city is perfect to move into as Burghs love sports 365 days a year!
2) Pueblo, Colo.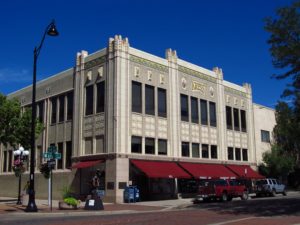 Pueblo was the official Steel City of America, and it still has a strong industrial presence that plays into the city's identity and culture. A short drive from the New Mexico border, Pueblo is far from the hustle and bustle of other Colorado cities, and it's on the Front Range, making it a great place to live for people looking to get away from the Rocky Mountains' high prices.
If you're looking to get away from major metropolitan areas but still love the perks of living near a big city, then Pueblo may be a great option for you. Pueblo homeowners enjoy a median house sales price of $143,600.
3) Winston-Salem, N.C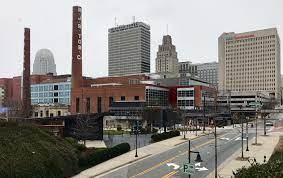 While Winston-Salem may have a small-city vibe to it, it's still big enough for a wide variety of entertainment options, including neighborhood bars and restaurants, live music, and comedy venues for your entertainment needs.
Winston-Salem is a major college town (the home of Wake Forest University) and has a thriving food scene, thanks to the influx of culture brought by thousands of new students every year. The affordable housing market plays into Winston-Salem's affordability ranking, as the median price of recently sold homes is $153,000.
Furthermore, there are a number of first-time homebuyer programs in Winston-Salem, such as the Winston-Salem Affordable Homeownership Program, which offers down payment and closing cost assistance to prospective buyers.
4) Cincinnati, OH
Cincinnati is a City of Firsts, with many distinctions for its eponymous chili, architecture, roads, and innovations. Home health pioneers first introduced the loveable cartoon icon Big Red, Cincinnati's most beloved chili mascot. Cincinnati's website is impressive. Music lovers know Cincinnati as the birthplace of blues kingpin Muddy Waters, jazz greats King Herbert and jazz guitarist Oscar Moore and even the hot new rock bands The Black Keys and The Avett Brothers.
Cincinnati is the oldest city in Ohio, founded in 1788, and it's home to a variety of historic monuments and buildings, including many designed by famous architect Michael Graves. It is also a great city for college sports fans, as it's home to the University of Cincinnati and Xavier University, plus two professional sports teams: the Bengals and the Reds. Home to the nation's first publicly-financed coliseum (the Music Hall), we wouldn't blame you if you dreamed of living in Cincinnati.
 5) Knoxville, Tenn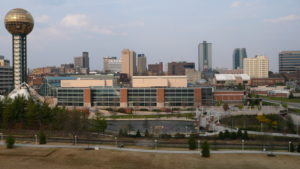 Knoxville is home to the University of Tennessee, and as a result, the vibe of this city is youthful and active. There are seemingly endless options for entertainment, culture, and recreation in this 1.2 million-person city, and if you buy a home here, your money will go a long way. The median home sales price in Knoxville is $164,900. Given its fast-moving pace and ample entertainment options, Knoxville was ranked as the best city to raise a family on Livability's 2019 Top 100 Best Places to Live.