Ever wanted to get a lot of autographs from American celebrities, along with pictures of them waving to you? You could ask them to both sign the autographs and wave with their left hand. Afterward, write an article claiming that they are left-handed and get rich by selling their pictures and autographs to most loyal fans thereby testing whether they really know who is left-handed and who's not. Do you know? How well do you really know the celebrities you love? Well, these American celebrities you didn't know were left-handed actually are lefties, and if you're a loyal fan, you probably know that, but let's test that.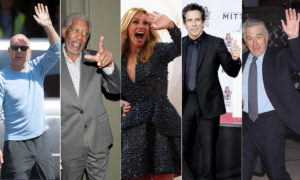 Have you ever noticed which hand they most often used when you watched them on TV? Just wait to see which legends are on this list, and if you're a lefty, know that these celebrities sympathize with you and the troubles it's been causing you. A lot of artists and great people throughout history were left-handed though, so you shouldn't complain much since you're in the right crowd. Among them are Morgan Freeman, Bill Gates, Obama, Prince Williams, Nicol Kidman, Angelina Jolie, Whoopi Goldberg, Kate Hudson, Pink, Marilyn Monro, and Ben Stiller, but you already knew about them? Whether you did or not, get ready for more surprises.
Here are the American celebrities you didn't know were left-handed: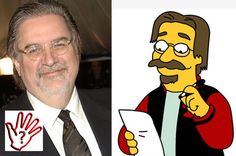 1. Matt Groening
How could I start writing about left-handed celebrities without mentioning the famous Leftorium? As you might know, Ned Flanders from The Simpsons is left-handed, and he opened a store for lefties called Leftorium which is based on the actual store that exists in London, England. Have you ever noticed with which hand Bart Simpson writes on the board in every intro? There are many clues in The Simpsons that say the creator, Matt Groening, is left-handed, and – he is!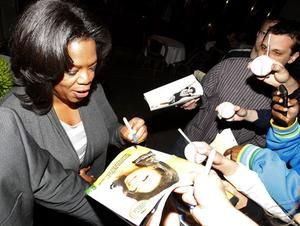 2. Oprah Winfrey
If you thought you knew everything about this well-known celebrity, you might still be surprised to find her on the list of American celebrities you didn't know were left-handed. Even though Oprah Winfrey doesn't do her daytime television show anymore, she is still very influential, famous, and left-handed. Another incredible woman you might didn't know is left-handed is Whoopi Goldberg, and, even though I love Oprah just like anyone else, Whoopi Goldberg has that special humor that I'd love seeing on TV more often.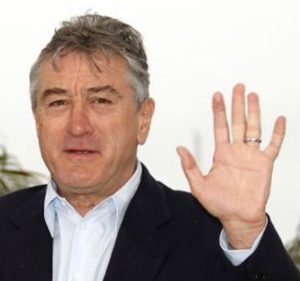 2. Robert De Niro
Well, this actor is so famous that he literally became the legend of the movie industry, but did you know that he's left-handed? You know Robert De Niro from many famous movies that we still enjoy watching, and he's still a superstar, but do you know that Ben Stiller who played with him in the movie "Meet the Fockers" is also left-handed? I wouldn't be surprised if he learned to write his left hand just to please his father-in-law from the movie. If Robert De Niro found himself in the role of my father-in-law, I know I'd learn to write with my left foot if I had to just to get that "human-lie-detector" on my good side.
3. David Bowie
We all know that left-handed people are creative, and the fact that David Bowie was left-handed proves it. He kept reinventing himself throughout his life, so he might have changed a lot about himself and his alter-ego Ziggy Stardust, but they were both lefties. The Thin White Duke made incredible music, and there's a lot of things to remember him by, but being left-handed might be something you didn't know about him yet.
4. Tom Cruise
Being left-handed doesn't stop this famous actor from doing his own stunts and staring in amazing movies that we love watching over and over again. I love the movies he picks to act in because it's the specific combination of science fiction and fiction I'm a huge fan of. Despite that, I had no clue that both he and his ex-wife Nicole Kidman are left-handed. The astonishingly beautiful Oscar-winning actress he was once involved with learned to write with both hands though.
5. Jimi Hendrix
Hendrix is considered the greatest guitar player of all time, so being left-handed certainly shouldn't stop you from playing a musical instrument and rocking out. Even Jimi Hendrix had some trouble with it though, but he managed to adjust his guitar so that he can play it without any trouble, which is pretty clear to anyone who ever heard his music.
6. Kurt Cobain
Another great guitarist brought us a new genre of music despite having trouble playing since he was also a leftie. Nirvana introduced us to grudge, and the shocking suicide of this great artist didn't stop our teen spirit, so we still enjoy the sounds of his unique music.
7. Bruce Willis
You surely spent a lot of time watching his movies, from "The Whole Nine Yards" to "Die Hard", but have you noticed which hand he most often uses? Believe it or not, but Bruce Willis is left-handed too!
8. Will Ferrell
I don't know what it is about this actor and his sense of humor, but he has won the hearts of many, and I'm no exception. Whether he's in a role of a loudmouth fool or a clueless joker, he makes us laugh and enjoy his performance. Did you notice him using his left hand though? Watch his movies and pay attention.
9. Lisa Kudrow
No fan of "Friends" would ever be surprised that there's something about Phoebe that makes her different from others. Do you remember her playing "Smelly Cat"? Well, as it seems, Lisa Kudrow is one of the American celebrities you didn't know are left-handed.
10. Julia Roberts
There's something about Julia Roberts that makes her different from all the other actresses. While we all know the beauty of the insanely famous Angelina Jolie (who is also left-handed), Julia Robert's beauty is extremely unique and she proves her talent over and over again in many famous movies such as "Pretty Woman" and "Erin Brokovich". Which hand does she use though? Have you noticed?
11. Keanu Reeves
Is everyone's social media constantly flooded with posts about this actor or is it just mine? Either way, I don't think I ever saw any mention of him being left-handed. He is though, and I'm feeling really tempted to watch "The Matrix" again and pay close attention to his hands. If you are too, go for it, and don't forget that he's not the only left-handed star that you need to pay attention to.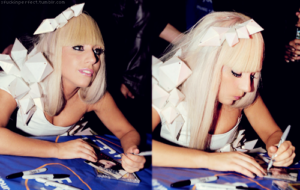 Famous actor Sylvester Stallone and the beloved singer Lady Gaga are also left-handed, so there might be more American celebrities that are left-handed than I could possibly mention. We love them for many other reasons, but for those of you that are also lefties, it's nice to know that you have something in common with the greatest artists in the world isn't it? Even Paul McCartney and Ringo Star were left-handed, so let your imagination run wild and see if being left-handed means that you're predisposed to be an amazing artist.