Riding on a plane is exciting enough even for a takeoff and landing unless you're not used to it. But I've been on a plane since I was a child but these days I get nervous a lot! I get tense a little from simple turbulence, a takeoff, and landing but every time the plane lands, it's such a huge relief! And I think I know why I feel this way, it started when I watched pilot movies! True stories are AMAZING but experiencing them is not.
I'm not trying to scare you, this is just me but I do love airplane food that's why I love to travel. Here are some movies that will be worth your time and might change your career option!
1. Flight
An alcoholic pilot Whitaker (Denzel Washington) who manages to avoid a commercial plane crashing by flying it upside down after having a mechanical failure and saved 96 out of 102 people aboard. Apart from having a lot of personal issues, the investigation around him questions his actions and judgments. This film is generally inspired by the plane crash of Alaska Airlines Flight 261.
2. Catch Me If You Can
Frank Abagnale Jr. (Leonardo di Caprio) a  master con artist managed to make everyone believe that he is a pilot and hasn't even flown planes in the first place.  He also pretended to be a doctor and a lawyer. He's just in it for the money and in the end, turns the Pan Am finance checks he has his hands on into millions of illegal gains.
3. Top Gun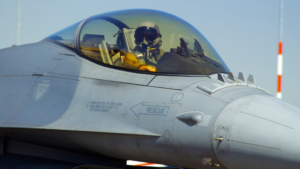 This is one of the pilot movies that inspired children in the '80s to become pilots. A classic movie about Navy pilots and has become one of Hollywood's best aerial footage in history and boosted Tom Cruise's career. Certainly the most iconic movie of all time about pilots.
4. Independence Day
An action-packed pilot movie filled with thrilling alien experience (We're talking fiction now) in the attempt to annihilate the human race. This film still holds up even this year of pandemic!
5. Sully
One of my favorite films based on a true story! Sully (played by Tom Hanks) skillfully landed the plane on Hudson River saving everyone aboard. I still wouldn't want to experience that, it's a miracle though.
6. The Aviator
Another true story portrayed by Leonardo di Caprio in a great biopic on the darkness and virtuosity eccentrics of Howard Hughes. I won't tell you much but this film earned 5 academy awards. Now it's up to you!
7. Pearl Harbor
I get goosebumps just by knowing that Michael Bay directed this movie.  Pearl Harbor film has the best fight scene to the end of time. But this is not a documentary and not 100% based on factual events on Pearl Harbor.
8. Iron Eagle
This pilot movie falls behind "Top Gun" which appeared in the same year. A story about a young man, just a high school graduate, trying to save his father while in patrol at the Mediterranean sea with the help of his father's co-pilot.
9. Airplane!
Let's forget all the tension from the previous pilot movies and go for a comedy film. This movie is about Ted Striker on a plane who is after the love of his life then something unexpected happened to the pilots.
10. Wings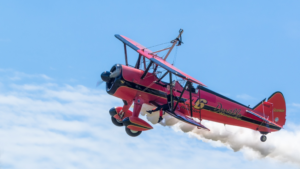 A 1927 film set in World War I and the first-ever movie to receive Best Picture from the Academy Awards. An act of bravery where love awaits.
I won't go into details about each of these pilot movies. You have more time now to watch during this pandemic. If you have better movies from this list, then let's add them here!