Music history is so astonishingly rich, and there were so many incredible artists who marked the time period during which they performed and even took their rightful place in history. The list of the best things that happened in music of all time could actually be a series of books or The Britannica of music. Where to start, where to end? I still somehow picked a few amazing moments in music history that left a huge impact on our world. These are the 15 best things that happened in music of all time that everyone should know about, so keep reading and refresh your memory.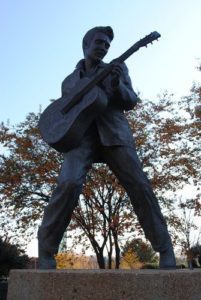 1. Elvis Presley made the controversial hip thrusts his dance move
I'll skip the part that you've learned about at school and get straight to the dance moves you surely know about. What's a better way to start the list of the best things that happened in music of all time than the first time Elvis Presley's hip moves got called vulgar after the TV performance of the song "Hound Dog" in June 1956 on "The Milton Berle Show". Fans loved this dance move though, and it is now as recognizable as jazz hands.
2. First Grammy Awards recognized the biggest musicians that year
First Grammy Awards awarded Ella Fitzgerald, Perry Como, Domenico Modugno, and other artists on a ceremony in Beverly Hills, California. The first time anyone got this well-known award was on May 14, 1956, and since then, many famous musicians got to be recognized as the talents they are.
3. Cassette tapes first appeared
Compact cassettes first appeared in September 1963, and they were brought to us by Philips. The era of records ended since this new way of listening to music was more portable and practical. Eventually, it made it possible for many love birds to record and exchange mixtapes which are still a romantic way of showing affection.
4. The Beatles performed live and skyrocketed on the
music charts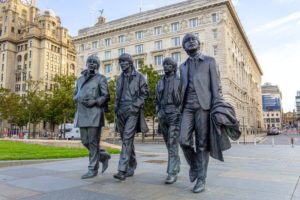 There's not a person in this world who hasn't heard about The Beatles, but when did it all start and, more importantly, how? Well, the legendary four appeared on "The Ed Sullivan Show" on February 9th, 1964 when the lucky audience of about 700 people got to see these guys perform live. The next month, "I Wanna Hold Your Hand" became a number one hit on the music charts across the U.S. Fun fact, in the summer of the same year, The Beatles met with Bob Dylan and allegedly shared a joint.
5. A guitar got smashed on the stage for the first time
I don't know about you, but I used to wonder who was the person who smashed a guitar on stage for the first time in music history. Ironically, the answer to who did it is the who did it. It was Pete Townshend from the band The Who on the performance in 1963 at The Railway Tavern. Rolling Stone called this event one of the moments that forever changed rock and roll. Now, there's a plaque that commemorates this event that was one of the best things that happened in music of all time.
6. Sonny and Cher made a hit
The popular and well-known duet "I Got You, Babe" took its rightful place on the top of music charts in the U.S. in 1965. Sonny and Cher launched their show "The Sonny and Cher Comedy Hour" six years later on CBS.
7. Woodstock rocked the upstate New York farm
About 400,000 hippies and music fans had the best time at the multi-day musical festival in August 1969, and Woodstock became the most well-known festival across the globe. Countless performances made this event special, among which is Jimmy Hendrix's rock and roll version of the song "The Star-Spangled Banner".
8. Bob Marley became an international reggae star
The best things that happened in music of all time must include the only reggae musician that achieved incredible fame and iconic status, according to The Guardian and fans all over the world. It all started when Bob Marley and The Wailers made the hit "No Woman, No Cry" and released it in 1975.
9. The first music video aired on MTV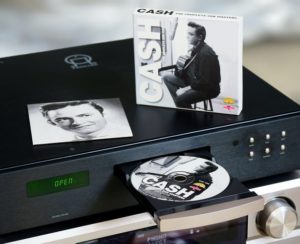 Believe it or not, but MTV used to play music videos. Back to being serious, the first music video aired on MTV in August 1981, and fun fact, it was the song by The Buggles "Video Killed the Radio Star". Ever since then, MTV has been a music channel that drove more music sales and entertained us with 24-hours of music videos.
10. Compact discs replaced cassette tapes
In 1982, thanks to Phillips Records and Sony Music, compact discs came to offer us more storage than cassette tapes and CDs eventually became a hit. During the 1990s and 2000s, everyone replaced their cassette tapes with CDs and walked around with CD players instead of Walkmans.
11. Michael Jackson introduced a new dance move – the moonwalk.
The moonwalk was performed in public for the first time in Match 1983 and it became Michael Jackson's signature move. It happened during a TV concert special that was celebrating Motown.
12. Cyndi Lauper released the well-known girl power anthem
In 1983, the world got informed that "Girls Just Want to Have Fun" in this signer's breakthrough hit that many artists later covered. If one thing's for sure it's that we still love it and still just want to have fun.
13. Madonna performed the number one hit "Like a Virgin"
A memorable performance where Madonna wore a wedding dress with a belt at the 1984 Video Music Awards changed the history of music and "Like a Virgin" became this incredible singer's first number one hit single.
14. Whitney Houston sang the amazing love song
The movie "The Bodyguard" brought us Whitney Houston's version of "I Will Always Love You" in 1992 and made it one of the greatest love songs in music history. If you're into movie soundtracks, why not look at the best movie musicals of all time as well?
15. YouTube happened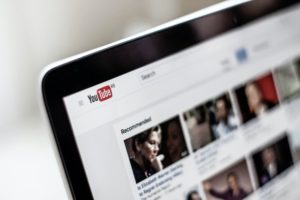 YouTube was founded in February 2005, and the first video got uploaded in April 2005 with the title "Me at the zoo". The person who uploaded it was Jawed Karim, the co-founder of YouTube, and it's still his only video even though it gained over 90 million views. When Youtube was officially launched in December 2005, it had more than 2 million views on various videos every day. By January 2006 it had more than the incredible 25 million views, and now in 2021, we couldn't imagine our lives without it.
So, go on YouTube and watch some of the best things that happened in music of all time that you think should have been on this list as well, or check out these 10 awesome albums that the critics initially hated even though they rocked the world.