From size and design to the powerful innards, the upcoming Xbox consoles are expected to have new and updated features.
While Microsoft has always tried to improve its Xbox consoles for a better gaming experience, there is still a couple of features we think could be improved.
In this article, we're going to look at the various ways we would like to see the next generation of Xbox consoles improve:
1. Integration with Discord
One of the fun things about online gaming is social interaction. However, gamers on Xbox consoles have been facing frequent disconnects and plenty of other issues that hinder seamless interaction with friends while gaming.
Integrating Discord with Xbox consoles can allow gamers to bring their social communities over to their consoles, improving the social aspect of gaming. And while there already are third-party Discord clients compatible with Xbox consoles, Microsoft should consider integrating Discord directly with console's software for a better and smooth experience.
2. Faster install times of disk-based games
Before you can start playing your favorite game on your Xbox console, you need to first install it on the console's hard disk. However, installing optical disk-based games on Xbox consoles can be annoyingly long.
Extremely lengthy installation times off of the disc not only become an irritation but also compromise Microsoft's vision for next-gen consoles. Many gamers have complained about the problem of slow installation from discs and in today's fast-paced world, waiting isn't tolerated.
That said, we would like to see Microsoft work on improving the installation speeds of disk-based games on Xbox consoles.
3. A more intuitive dashboard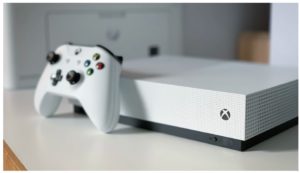 Over the years, Microsoft has done a great job of improving the dashboard design of its Xbox consoles. While there's no denying the current Xbox console dashboard looks great, there is still room for improvement.
With lots of different apps, menus, and tiles, the current Xbox console dashboard can be quite daunting and confusing to navigate for most users. In the future, Microsoft should consider improving the dashboard design to make it more intuitive and easy to navigate for the ultimate gaming experience.
4. More exclusives
Having more blockbuster video games is crucial and a major determining factor in the success of a console. Unlike the blockbuster exclusives on PS4, the games currently available on the Xbox have missed the mark.
Moreover, most gamers usually choose one console over the other due to the exclusives included. As such, in order to remain competitive, Microsoft should spend its money on blockbuster games that include diverse genres.
5. More FastStart-Enabled Games
Microsoft's FastStart technology allows you to get into full-fidelity gameplay twice as fast while the other files continue downloading. This means if it previously took 40 minutes to download and play a game on your console, you will now be able to enjoy your game after only 20 minutes. As such, to reduce the waiting time and enjoy more time gaming, Microsoft should make FastStart available to more games on Xbox consoles.
6. Xbox's achievement system
Another improvement we think is long overdue is updating the Xbox achievement system. The system which was introduced with the Xbox 360 in 2005 was something that both beginners and pro gamers loved. That's why not long did we see other players like Steam and Playstation come up with a modified version of this system on their platforms.
However, the Xbox achievement system has had only a few improvements despite calls for a better and modified system from gamers. There were even rumors that Microsoft was planning to completely overhaul the system but we haven't seen it yet. We continue to see other platforms improving their systems yet Microsoft who are credited as the innovators of this system lag behind.
Here are a few things we wish Microsoft would consider improving.
First, the issue of all games getting the same gamerscore. This has led to some publishers creating and selling cheap gamers that will earn you the full rewards easily.
Then instead of a flat score for all games, we wish games were allotted different rewards depending on the game's difficulty. There should also be varying rewards like 100% completion and rare accomplishments for the elites.