Travel trends are likely to set the global trend for travel for the foreseeable future.
Cheaper Travel
Travel during the off months is cheaper and many people have started to realize that if they shift around their travel plans by just a few weeks or months, they can do so much more. Everything from flights to hotel rooms and even food is generally cheaper during the fall months. Many areas plan to make the bulk of their income during the summer and view autumn as a bonus.
While an uptick in travel during these months over the last few years has been an unexpected bonus, it hasn't been enough to get rid of price discrepancies. Many airlines and other companies run specials in the fall extend their peak seasons as far as possible, making it very easy to access these savings.
Enjoying Local Amusements
Local travel is up around the world during the summer months and has been since 2012. Many areas that formerly focused on manufacturing or production have switched to tourism, seeking to attract people with interesting attractions, museums, and events. This in turn has encouraged people to spend the summer months exploring their own back yards with a series of day trips that cost less, leaving the autumn free for big vacations.
Smaller Crowds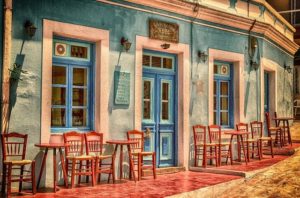 While summer travel is still popular, people get tired of large crowds, not wanting to deal with congestion and wanting to be able to enjoy time in nature, or even on rides at amusement parks. The times of the year that children are out of school are generally more crowded and for many families end up being more stressful than relaxing.
Taking the kids out of school for a few days or just enjoy a vacation without them is often more rewarding than taking them during the height of summer and waiting in lines or having to repeatedly ask people to get out of the way for pictures or to see attractions.
Pandemic Concerns
For the last year, the pandemic has also been a large concern. People stopped traveling as much during the summer, trying to comply with social distancing regulations and attempting to avoid congested areas. Planning vacations in a staggered manner if one was traveling became the norm. Now there is a vaccine available and a number of locations are re-opening to the world, making it possible to travel again.
Huge spikes in holiday bookings were observed as soon as the vaccine was announced and most countries are looking to open their borders again in the late summer or early fall depending on the own vaccination schemes. Airlines are running specials to fill planes that are running again as countries re-open, and a number of locations are even choosing to subsidize travel for people looking to stay for several weeks.
Holiday Travel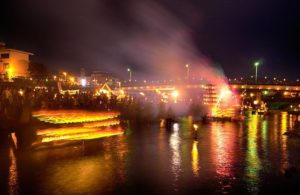 With more work holidays falling in the autumn than in summer, many people choose to combine their company leave with vacation time, creating longer holidays during periods of time when people who don't like to travel are spending more time at home. Many areas around the world have harvest festivals and special markets during the fall, enticing people looking for a once-in-a-lifetime experience to visit during those months.
Japan has festivals where rice stalks are made into giant creatures, Germany has beer festivals, Iceland offers traditional harvest meetings, and even Mexico holds beach festivals during the fall months.
Combining this with holiday deals for travel, lodging, and even good when you get to your destination just makes sense.