Are you looking for top new SUV cars to buy without spending more than $35,000? Then, you are right on time! This article discusses the top five new SUV cars to buy under $35,000.
Top 5 SUV Cars to Buy Under $35,000
Gone are the days when we break the bank to get good, attractive, and quality SUV cars. You can now get SUV cars with state-of-the-art interior design, high durability, a beautiful outlook at affordable prices.
So, let's begin the journey to the automobile world as I uncover these mysteriously beautiful cars.
2021 Jeep Cherokee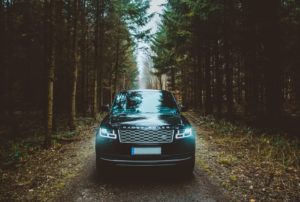 I am not so in love with Jeep, but I couldn't resist the Jeep Cherokee 2021 model the first time I saw it. Despite being one of the small-sized Jeeps in the industry, its interior is nothing but marvelous as it is spacious and comfortable for five passengers.
Performance-wise, the midsize 2021 Cherokee has impressive off-road qualities, thanks to its relatively small size.
It features a 180-horsepower 2.4-liter 4-cylinder Base engine and a 270-horsepower 2.0-liter direct-injection turbocharged 4-cylinder engine. It ranges from $28— $34k in terms of price.
Kia Sorento 2021
Kia Sorento is another mid-size SUV you could purchase without affecting your annual budget.  It is a six-seater vehicle with loads of impressive features such as 39 MPG (Meter Per Gallon) on the highway and the ability to cover close to 30 miles using an optional electricity plug-in.
The KIA Sorento 2021 features a forward collision warning and lane-keep assist, which provide top-notch security for owners. In terms of performance, the vehicle boasts a 2.5L I4 engine, secure handling, FWD (front-wheel drive), and the ability to perform wonders on slippery roads.
Its price is between $32k and $33k, which is reasonable for a car that can conveniently contain seven passengers.
2021 Ford Explorer
Ford Explorer shouldn't be strange vehicles if you have been following the automobile industry for long. The explorer series was launched in 1990 and has since been a household name in the SUV class. Nonetheless, the 2021 Ford Explorer is in a class of its own due to its unique features.
It is a seven-seater vehicle with six-trim levels and a three-row seating arrangement. It possesses a 2.3L I4 Turbo engine which operates a Rear-Wheel Drivetrain and optional All-Wheel-Drive.
Considering the engine capacity, Ford Explorer has all it takes to deliver 21 MPG within the city and 28 MPG on the highway. Despite all the features mentioned, you can purchase this SUV car for as low as $34k.
2020 Mitsubishi Eclipse Cross
Here is another vehicle that captured my attention the first time I set my eye on it. It is the latest version of the Mitsubishi Eclipse Cross series, but it worth the hype.
Talk of style, quality engine capacity, and sportiness, it has them in abundance. It features a 1.5-liter turbocharged 4-cylinder base and CVT engines, thereby ensuring it can operate at eight different speeds. It delivers 25 MPG in cities and 28 MPG when moving on the highway.
Meanwhile, it is a 5-passenger vehicle. I don't recommend it to people with larger family sizes. It also lacks a radio volume which appears as a minor flaw.
2021 Subaru Crosstrek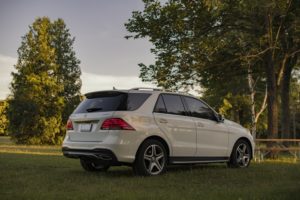 Here is another SUV car with lots of pleasure and comfort for its owners. Though it's not the most massive SUV vehicle globally, it can still seat four passengers without any discomfort.
The car makes up for its small size through its attractive modernized design and outlook. You can be sure it won't fall out of place when parked amidst advanced cars. Subaru Crosstrek fuel consumption is 22MPG in the city and 22MPG on the highway. It deploys an all-wheel drivetrain.
It possesses an organized dashboard consisting of a 6.5-inch touchscreen, USB integration, foldable rear seats, and a parking camera system.
Lastly, its 152-horsepower 2.0-liter 4-cylinder and 182-horsepower available engines ensure the car has the needed power and torque to function effectively. The Subaru Crosstreak 2021 model is affordable, and it's below $35K, just as other vehicles on the list.
Conclusion
Now you see why there is no need to go hungry before buying a new, comfortable SUV car of your dream. Explore the list again, choose the one that suits your taste and financial status and visit the nearest dealers for negotiation.