Don't be caught in stormy gales and heavy rainfall unawares. Grab a well-made umbrella that's not too small or too big but easy to use and attractive.
1. Balios Travel Cotton Umbrella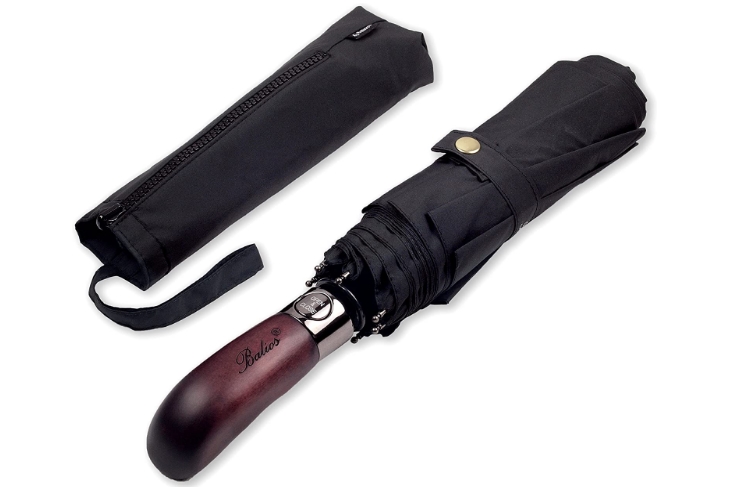 Balios travel falls within the layman's budget and professional's quality line. It's well-built with sturdy construction. It can stand heavy rains and extreme storms without breaking or inverting. Its wood handles feel awesome in your hands. The canopy is waterproof and can stand heavy rainfall. Besides solidity, the canopy material is soft and easy to clinch to the strap.
Belios travel umbrella provides a professional and sporty look. It's the umbrella you need during formal and casual outings as it pairs seamlessly with both casual attire and suits. It's small to carry around yet large enough to give you optimal coverage.
2. Weatherman Travel Umbrella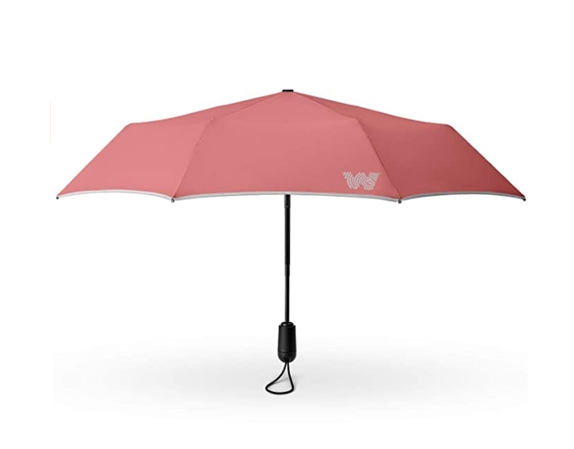 Small enough to handle with one hand and large enough to offer optimum coverage, the weatherman travel umbrella is reasonably priced and solidly constructed. With its touch open and close design, it provides for straightforward operation. Its stitching is sturdy, the material is solid, while the leather-layered handle is relaxingly comfortable.
The solid reinforced fiberglass plastic material stands up against winds flowing at a speed of up to 45 mph. Its Teflon-coated canopy material can repel water, so you won't get soaked. It may feel heavier, but once you're accustomed to it, you'll definitely make it your perfect spring-weather companion. You're not just getting a top-end umbrella to help you ride on the rains but also saving the planet since the umbrella is more than 80% biodegradable.
3. Davek Solo Umbrella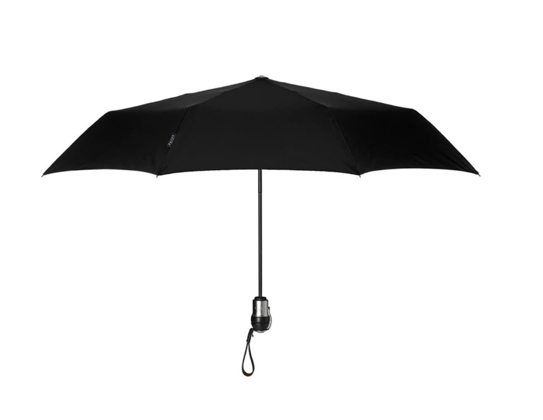 Avoid getting soaked or drenched by rain during rainy weather with the Davek Solo umbrella. This umbrella has a high-end look coupled with the excellent build quality and durable construction. It springs open in minutes, thanks to the solid and efficient satisfying snap. It can stand up to extreme storms and winds without breaking or inverting.
It'll make your rain season adventures comfy by providing the simplicity, efficiency, and performance you need in a one-hand operated umbrella. It may feel a bit heavy, but that's compensated by the sturdy solid steel center rod. The umbrella is totally windproof, while the canopy is entirely waterproof.
4. Unbreakable® Walking-Stick Umbrella
Unbreakable Walking stick umbrella doubles as a walking stick and self-defense weapon. Its alloy steel frame is strong enough to stand up to extreme winds and storms. Even if you use it for stabbing or swinging, it won't bend or break.
It runs on a smooth spring system and an efficient release button, which guarantees easy operation. The fabric sleeve allows for easy storage, as well.
The solid construction ensures that it won't break even when pulled inside out by strong winds. The umbrella contains no janky stamped metal components that would quickly succumb to the effect of intense storms and wind. It's well-designed and attractive to look at, so you can pair it with your official or casual wear to look your best.
5. BLUNT Classic Stick Umbrella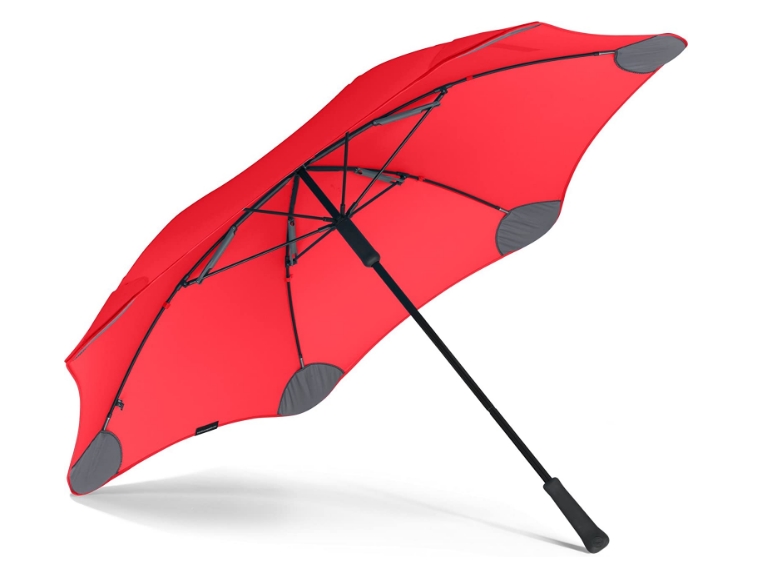 Are you tired of buying cheap disposable umbrellas? Consider the Blunt Classic stick umbrella that can stand up to winds flowing at a speed of up to 72 mph. Turning inside-out or bending this umbrella won't damage it. Its rip-resistant polyester canopy coupled with rugged stretchers provide for lasting durability.
As for the innovative durability and design, they provide for easy use. Its 48-inch wide canopy gives you optimal protection, ensuring none of your clothes or briefcase will be water-soaked. Its aluminum shaft, designed to be sleek and attractive, makes for easy tucking in a suitcase or under the car seat.