With the growing push to go green, investing in electric vehicles is something on a lot of people's minds. Gone are the days where all-electric vehicles were 4 door sedans or tiny two-seater options. The market for Electric SUVs is booming and we have recommendations   We've broken up our recommendations into three price points, low-range, under $35,000, mid-range, under $60,000, and high range, over $60,000 to make it easier for you to finance the option that is right for you.
Chevrolet Bolt EUV – Starting At $25,608
At 250 miles on a single charge, the Bolt EUV is surprisingly cheap, especially with their offer to install a home charger for free as part of one of their company goals to introduce 30 new electric vehicles and shift the majority of their consumers to electric or hybrid vehicles. Folding seats make room for 5 or extra cargo depending on the day, and fast charging has you back on the road within an hour with a full battery.
2021 Hyundai Kona – Starting At $20,500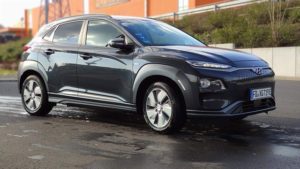 While the electric and hybrid versions of the Kona debuted in 2019, the 2021 model has worked out all the kinks and offers a surprisingly smooth ride. With an impressive 250 mile range after each charge, it's a great car for people with busy lives and long commutes. The Kona comes standard with a number of safety and collision avoidance features, has a high safety rating, and features fold-able second-row seating to allow for your active lifestyle. The available upgrades still don't take it out of the low range category. Plus, Hyundai is offering 3 years of standard maintenance on all-electric vehicles at this time, sweetening an already tempting deal.
2021 Volkswagen ID.4 – Starting At $39,995
Volkswagen has long been trusted to keep families safe, to produce cars that last, and to stand behind their warranties. Their newest vehicle, the ID.4, a fully electric vehicle with a standard 250-mile range and sleek styling is a perfect family car. Smaller than some of the other vehicles on this list, it nonetheless seats 5 with room for cargo in the back.
Tesla Model Y – Starting at $39,990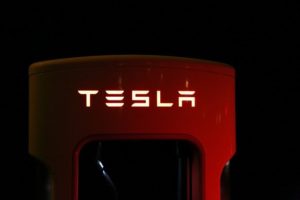 One of the more budget-friendly offerings from Tesla, this car is a revolution come to life. All of the research and development that Tesla has put into electric vehicles in the last 10 years has been distilled down to the bare bones in model Y. Top-of-the-line safest scores, the ability to seat 7 people, an impressive 320-mile range on a single charge, and fast charge times put this SUV well above most of the competition.
Tesla's network of supercharging stations makes it easy to recharge on the go, with 15 minutes readying you for another 160 miles. This is the car that we recommend for anyone who wants to see the world or travel the country.
2021 Volvo XC40 Recharge – Starting At $53,990
This hybrid model offers over 200 miles on a battery charge and 85 mpg using gasoline. The ability to switch between the two makes this a great long-range vehicle. The XC40 Recharge looks like many of the traditional SUV offerings on the market today, allowing you to blend in on the road.
2021 Audi E-tron – Starting At $65,900
At only 220 miles per charge, the E-Tron has a slightly smaller range than some of the other vehicles on the list. However, it has superior engineering, amazing safety scores, and was rated highly on the majority of test drives. Known for a smooth ride, a surprising amount of space, and a beautiful look, this car screams luxury for a price that is barely above mid-range before rebates and incentive programs.
2021 Jaguar I-Pace – Starting At $69,850
Jaguar is well known for offering incomparable luxury for surprisingly low prices. Barely in our high-end category, the I-Pace is a fully electric, 5 seater, with a 230 mile per charge range. Jaguar is also offering a staggering 5 years of maintenance with their newest model, making it easy to care for the luxury vehicle.
Tesla Model X – Starting At $79,990
With a top-of-the-line lithium-ion battery, the Model X is Tesla's take on luxury and class. With all the features of the Y, the X offers a more elegant silhouette, upgraded safety features, and the ability to switch between electric and fuel-based driving. Smaller than the Y, it offers seating for 5, with more legroom and space to maneuver.