Are you looking for the best sport TV shows to stream this year? You are definitely are the right place! Ranging from competitive game shows to the documentaries of great and legendary players such as Cristiano Ronaldo, our list of the top sport shows to stream this year has got you covered. Technically, this article exposes you to a handful of amazing sport TV shows.
Below are the top 18 best sports shows to stream today. These shows range from animated shows to documentaries and even drama – they all provide unlimited entertainment value!
Top 18 Sport TV Shows
Friday Night Lights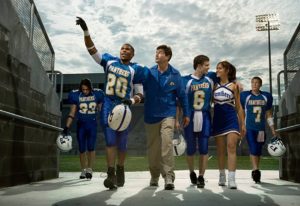 This sports TV show is an already-established show that has offered amazing entertainment value to sports television, including pioneering the switch from big screens to cable. Although this TV show didn't take over America has purported, it still offered quality and fantastic storytelling, eliminating boredom and monotony for its viewers.
Rocket Power
Although it features comedy more than sports, Rocket Power remains one of the best entertaining athletic shows that you can stream in 2021.
Playmakers
This is a "raw" TV show. Although relatively short-lived because of NFL's intervention, Playmakers is yet another excellent sports TV shows that go down in history as offering unparalleled entertainment and addiction.
ESPN 30 for 30
ESPN 30 for 30 is a TV show offering deep topics and great subjects for its viewers. ESPN 30 for 30 promotes everything about basketball, including rivalries.
Necessary Roughness
Although relatively new in the industry, Necessary Roughness has proven to have the capabilities of being a confluence of sports and drama. This show's plot features a no-nonsense therapist, Dr. Dani Santino, focused on dissolving the NFL head cases' emotional barriers – more like helping them scale through their emotional problems.
The League
Another awesome sport TV shows to stream in 2021 are The League. Arguably, The League is one of the most entertaining sports shows worldwide. Its addictive nature makes it loveable by almost everyone who's seen the show before.
SportsNation
SportsNation stole the hearts of sports TV show lovers because of the tacos it offers and its intentional encouragement of heckling from the studio audience.
College Gameday
College Gameday literally converts a whole college campus into a "wilderness" of madness weekly. Basically, the TV show is a religion and institution for fans of college sports. It is another excellent option for sports lovers.
The White Shadow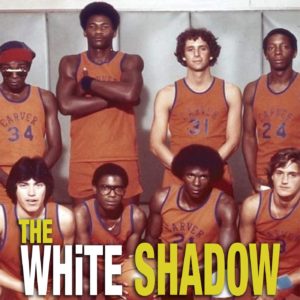 The White Shadow is inarguably the foremost primetime cable show that features African American cast. The plot includes a drama about an NBA retiree coaching high school basketball in the inner city. So, in essence, the show promotes a white guy coming to a bad neighborhood to become the head basketball coach, and everything caught in-between.
The Contender
The Contender is basically a show promoting a bunch of boxers, boxing to show the better boxer. Although this TV show is relatively underwhelming, it offers a genre-defining storyline that has been originally aired by NBC. The Contender also hasn't achieved the purported level of commercial success. Nonetheless, it has helped a great deal in shaping reality fighting shows' future, encouraging fighters to cohabit.
Speed Racer
Since NASCAR is a sport, Speed Racer technically should also be amongst the best TV sport shows you can stream. Offering bumper cars and style racing, you can never get bored while streaming this show.
Real Sports with Bryant Gumble
This TV show revolves around solid sports reporting and interesting original stories. Technically, this is the show's unique selling point. Unlike other show moderators and hosts, Bryant Gumble does investigative sports journalism excellently, ensuring he gets his hands dirty to source solid reports.
Other interesting sport TV shows to stream:
Hard Knocks
Inside the NBA
WWE Raw
Global GUTS
The Dan Patrick Show
Celebrity Deathmatch