Human nature craves novelty, escape, and imagination. It's satisfying to keep our minds occupied with something new and exciting every day. And what's better to feed our imagination than reading a book.
And, once a book resonates with us, it becomes a favorite and a gateway to a whole new world of spectacles. It is a fun escape from mundane life to a thrilling world filled with mystery, romance, adventure, history, and alternative universes.
A great novel can transport the reader to a world of wonders and nuances without even leaving their house. Although a wide variety of books gets published every year, below we have collected some cream of the crop for you
1. Albatross
Graphical book by Terry Fallis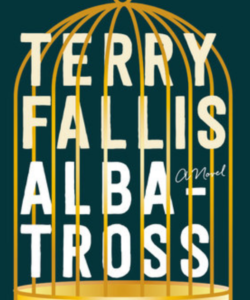 It is an intriguing novel about a high school student who gets a new gym teacher. The teacher keeps a scientific journal in which he tracks how different measurements of the body tell which sports a person will be good at. He aims to prove that sports are less about learning and more about innate ability. He has been measuring certain people throughout his research, yet no one seems to match his criteria for excellence. He'd tell people that you're 95 percent 'OK' at Football, Basketball, Hockey or Cricket', but nobody appears perfect.
Finally, the protagonist, a student at a high school enters and measuring the size of his, arms, legs, ears, chin, bones, and all parts possible the teacher proclaims he is outstanding at Golf. Unexpectedly, the boy has never played Golf and doesn't even care about it, yet he decides to join a local Golf course. It turns out that he has a God-given talent for Golf. Now he's become a hero in Golf but ironically he is hated by the Golf community since he hates the sport.
However, he's just so good at it and he is winning tournaments after tournaments. This book appears wacky but as the plot progresses, it becomes deep and emotional. As soon as you finish the book, you start questioning whether you're living your life fully up to your dreams or if you're simply doing what you're good at.
2. Station Eleven
A Novel by Emily St. John Mandel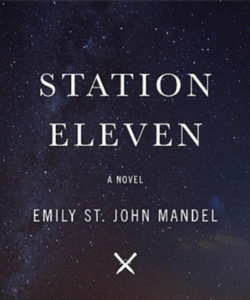 This is a must-read novel, especially during a pandemic. Even though the book is debuted before the pandemic, it is more relatable now than ever. It's a true Sci-Fi of its kind. Hope and compassion are at the heart of the book. It doesn't only describe the pandemic but also explains what a global epidemic is. It features a variety of characters coming from different backgrounds, having different natures, and attitudes.
Further, it describes strategies to cope with the pandemic. The best part about the book is that it provides hope to its readers by showing how life would be after a pandemic. This helps us visualize that we are not trapped here forever and yes, humans can survive a pandemic. There is a future ahead once we get out of it!
3. How to Do Nothing: Resisting the Attention Economy
A Novel by Jenny Odell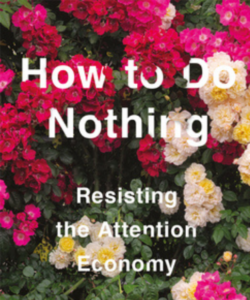 This is such an intellectually stimulating book that you will not be able to put it down once you start reading it. This is a slow and solid burn.
It's about a woman who realizes that she doesn't want to be part of the attention economy. We live in an era where companies compete for our attention. For instance, Facebook keeps you hooked with posts that match your interests. The same goes for Instagram or any other site that doesn't want you to leave and keeps trying to make things more fun and engaging to keep your attention. The longer you stay on the platform, the more money they make from the ads and selling you different stuff. However, the protagonist of the book becomes aware of the trap and decides to resist it.
Certainly, you will get caught up in the book once you discover why you should be considerate when these companies are trying to retain your attention, and what you can do to oppose? And most importantly what's the value in resisting? The book will therefore stick with you whenever you are subconsciously scrolling through your social media.